Well it's twelve months on since I 'completed' the extension and I've eventually got round to finish off the last few bits and pieces. I deserved a rest!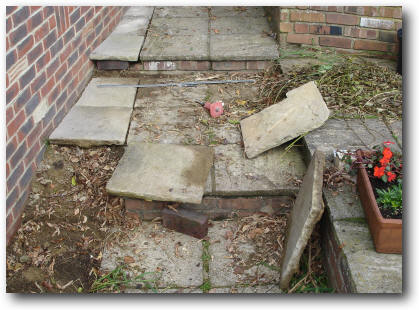 The main job was to cut and replace the slab around the extension.
It took me a morning with an 8" angle grinder to cut all the slabs to size. As the slabs were 20 years old, they were rather hard! So I cut small slots along the marked lines and then used a bolster chisel and lump hammer to break them along the slot.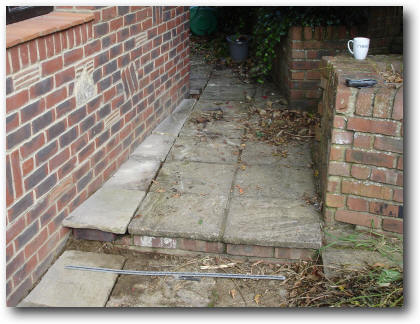 I didn't make too many mistakes for a change!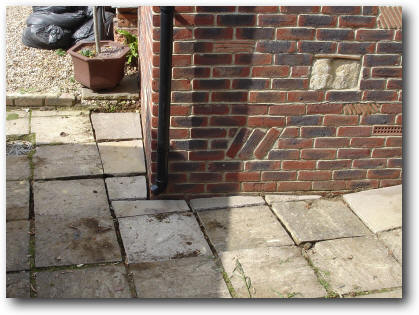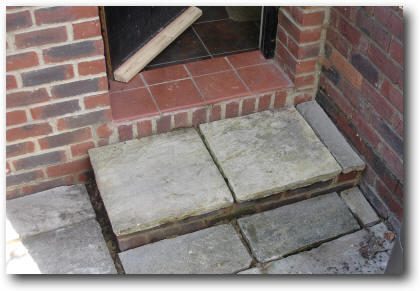 I also completed the step outside of the back door.
I also added a bit at the bottom of the door to prevent rain from ingressing.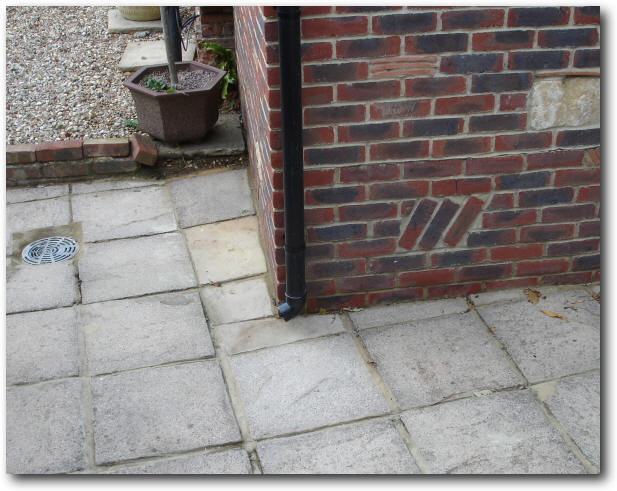 It took me another half day to lay the slabs on concrete and another half day to mortar between the joints. Fortunately, I picked two days where it didn't rain - quite unusual for this year.