Possible drainage problem
As mentioned earlier, the main issue that will determine the level of the floor inside of the extension is the current level of the main house sewer drainage pipe and the level of the inspection manhole (Drain #2 below). I want to remove the two steps up to the back door so that the level of the floor is as indicated.
This will cut a slice off the top of the inspection chamber. If the distance between the between the top of the drainage pipe as it enters drain #2 inspection chamber and the proposed floor level is too little the main drainage pipe might have to be lowered or the floor raised.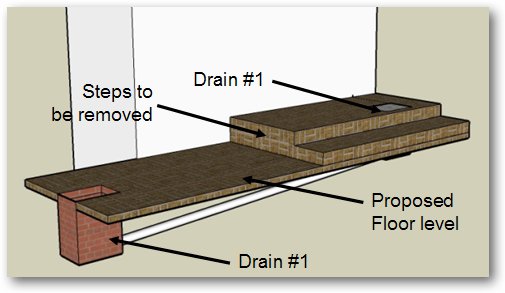 Showing the position of the drainage inspection chambers (accurate scale)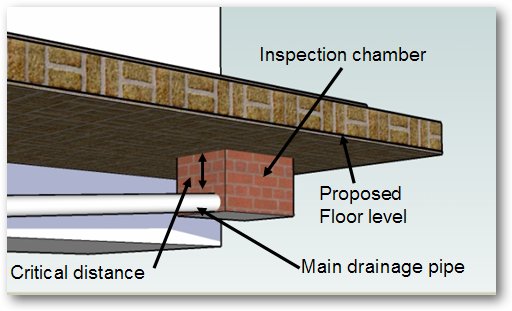 Showing the main drainage pipe looking underground (accurate scale)
Fortunately, it looks like the distance from the floor level to the top of the drainage pipe is around 30 cms (12") so there is still plenty of height in the inspection chamber. Hopefully, the proposed level of the floor in relation to the drainage pipe is fine.