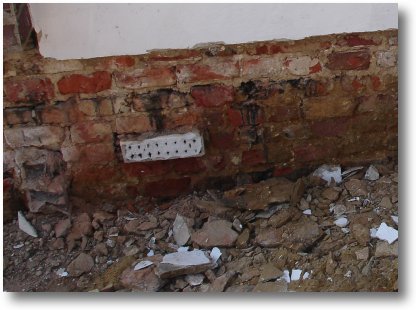 One of the issues I have to sort out before pouring the slab is extending two under floor vents from the wall of the house, under the slab floor of the extension, and venting on the outside wall of the extension. One of these is shown below.
Clearly however this is achieved, it needs to go under the slab. If there is a problem, there is always a solution and products are available from the company below.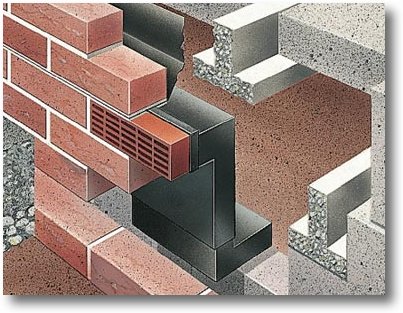 This picture shows the telescopic underfloor ventilator that connects to the timloc air brick.
It sits between the inner and the outer wall and moves the vent to below the slab level.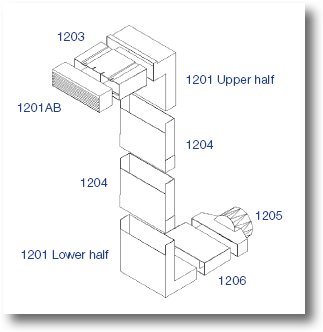 There are other accessories and one I need is a 1205 which enables the connection of the vent to a standard 100mm drain pipe that goes under the slab.
Another telescopic underfloor ventilator is then used to take the vent above the slab on the external wall and connect to the airbrick.
Clever stuff!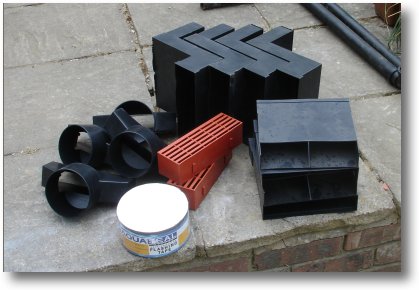 Timloc underfloor venting products.
These are the parts I bought.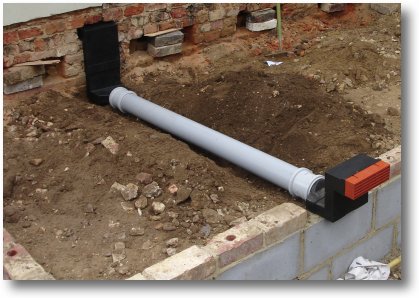 This is how they look assembled!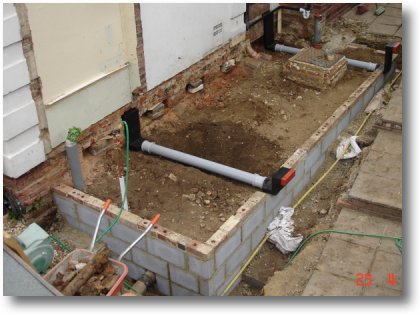 Here are both vent extensions in place.