Construction of the walls
I've pondered for some time thinking about how I should build and finish the wall of the extension. The main house is rendered and painted white, however, the garage on the front of the house is built almost is a 'crazy' but appealing pattern as you can see below. Indeed, I extended the garage in the same manner (where the sunlight is hitting the wall) a few years ago.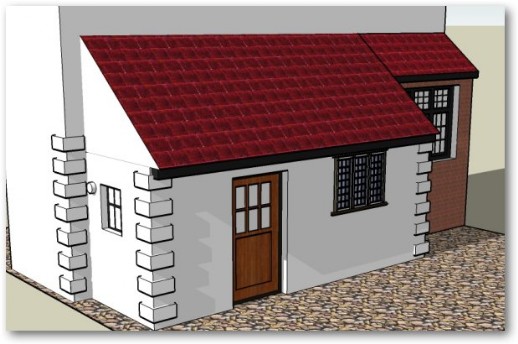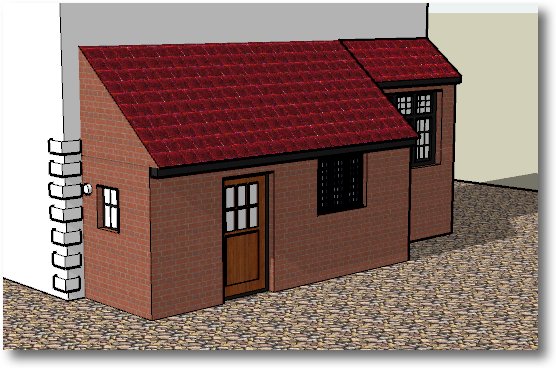 On reflection I have decided to copy the style of this wall on the extension at the rear of the house.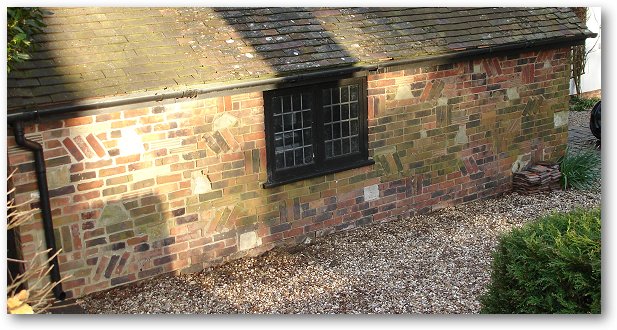 The 'crazy' wall built in 1932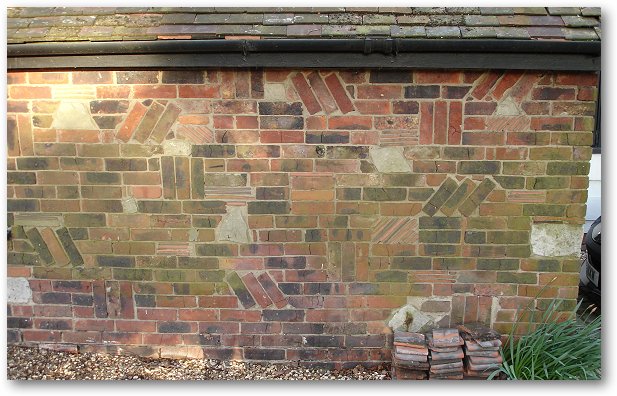 A close up of the wall I plan to replicate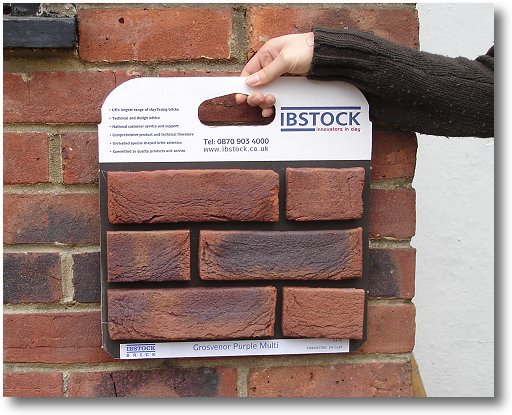 The example bricks as ordered on the Ibstock web site - a good match!
The walls of the extension will be built using the 65mm x 100mm x 215 mm Grosvenor Purple (plus bricks reclaimed from knocking the toilet down) and other bits and pieces!) and the inside wall from 100mm (2.5") thick heavyweight blocks separated by 90mm (2") gap that is filled with a total fill fibre insulation.
Wall connectors will be required to attach the extension walls to the existing building.
2018: In the end I selected bricks available from B&Q as they better matched the existing bricks!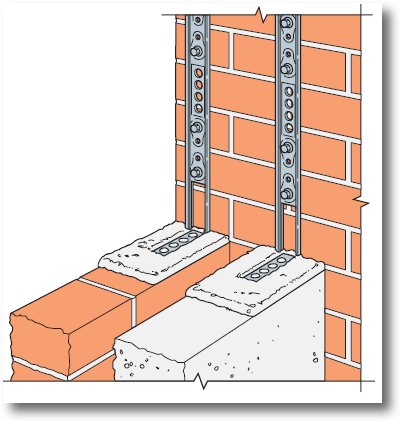 2.2 metre wall connectors.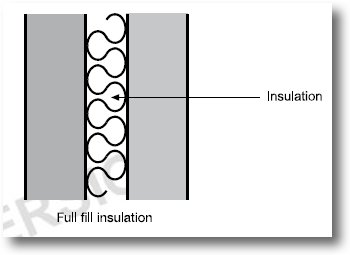 Friday 13th April:

After talking with the Building Control surveyor, he wanted me to fill the cavity with insulation using a 90mm gap so the complete wall thickness will be 290mm.