Sunday, 8th April:
I need to remove the slab where the drain will be sited.
I've dug around the kitchen drain that I plan to move around the corner to the outside of the extension. It looks to be quite easy as I only need rotate the angle joint that connects to the salt-glazed clay pipe at the bottom and extend the straight pipe a little. Until I drill a hole in the kitchen wall, I will build a temporary 2" feed pipe around the wall and into the drain.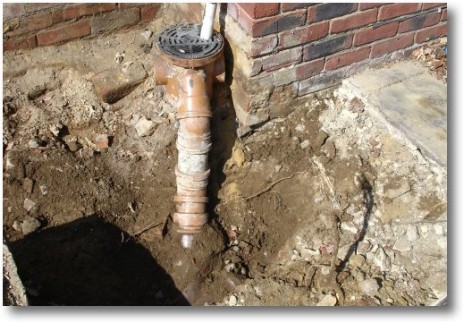 I've dug out the area now ready to do the temporary pipe work and place the drainage pipe where it will feed through the foundations- maybe tomorrow.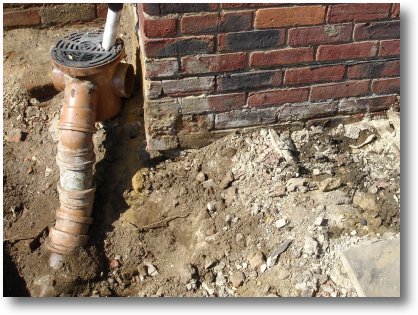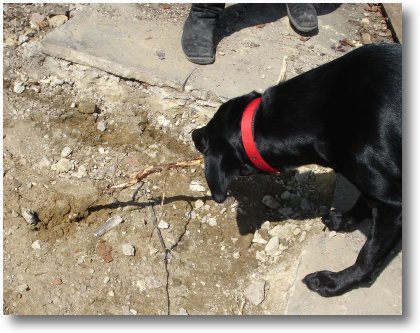 This is the temporary layout of the drain until I drill a new hole in the kitchen wall.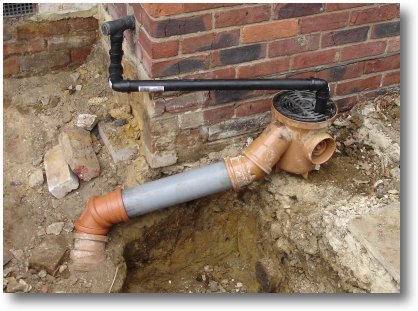 Well, during the build I decided to change this layout and get rid of the drain altogether. You can see what I eventually did here.