It's been five months and a few days since I started the project but today I can declare the project finished. There are a few things to do and I'll post pictures about these tasks as I do them but they are just finishing touches.
The Building Regulations Surveyor came out today for his final inspection - Stage 11 or 12? I'm not really sure but it doesn't matter! He checked the items on his list - run-on feature on the extraction fan in the shower room and the double glazing (no complaints here as it is in reality triple glazing) and finally the Certificate of Compliance for the electrical work shown below.
I now have received the NAPIT certificate ready for the Building Regulations Surveyor.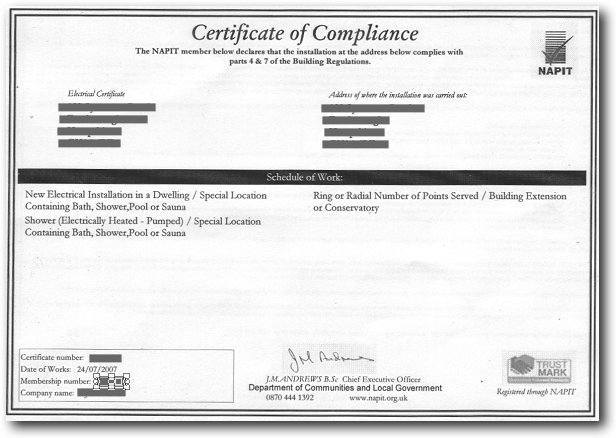 He said he was happy and asked me to let him have a copy of the certificate. Once he had this he could issue his own certificate that would take a few days.
So, as the project complete I had better think about what I have learned...