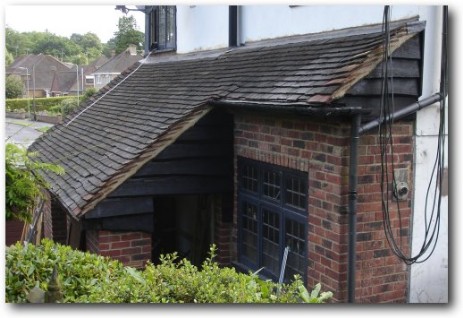 Saturday, 21st July:
I painted the wooden gable ends and added the guttering.
I have to multiplex a bit now before I jump into dry lining the utility room.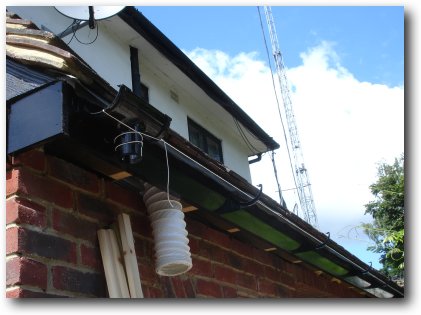 Sunday, 22nd July:
After I painted the facia boards black I've now fitted the black plastic rain guttering.
The white pipe is the shower room extraction fan and will be fitted to a small grill in the yet-to-be-fitted soffit panel.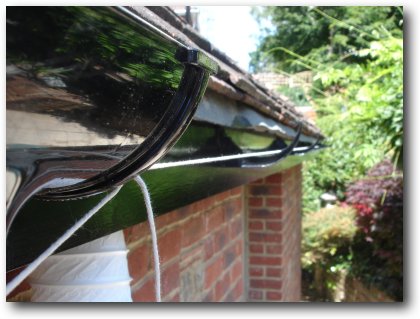 I put brackets at either end with the one next to the drainpipe being lower by 15mm.
I made sure all the intermediate brackets were at the right heights by putting a length of string between the two end brackets and stretching it tight.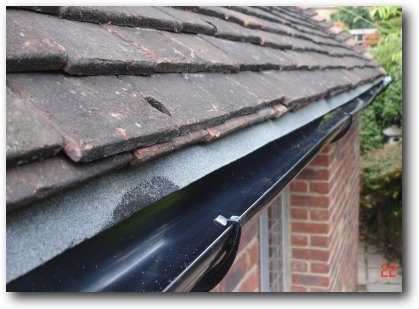 This shows the felt under the tiles feeding into the gutter.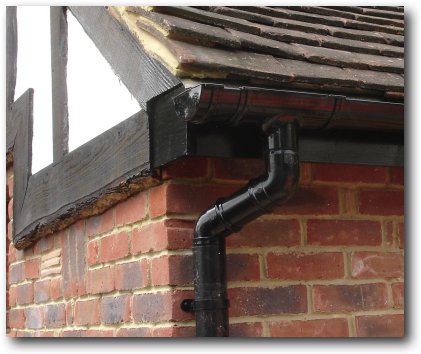 The down pipe at the south end of the extension.