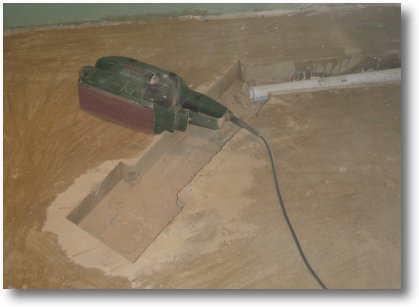 Saturday, 7th July:
I started to tile the shower room floor today.
The first task was to sand down the floor where it was high around the shower trap channel. I have to admit that putting channels in the floor makes the job of making it flat 'challenging'!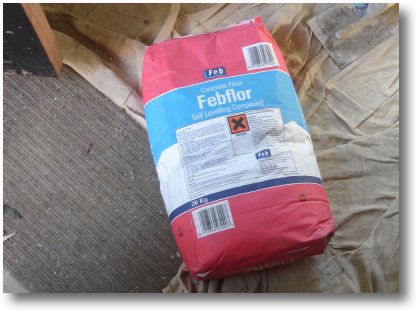 I bought some self-levelling floor cement but, as it turned out, I didn't need to use it - perhaps I should put it on eBay!
Once mixed to the consistency of a milkshake, this is a liquid that fills hollows automatically.
I sealed the screed concrete with PVA sealer. This helps the tile adhesive stick better.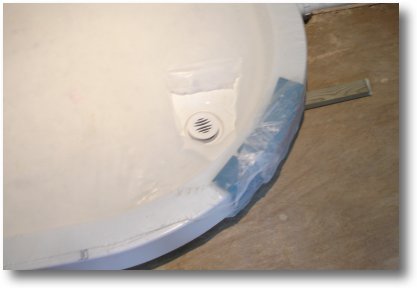 I needed to cut 30mm off the shower waste pipe but it all fits together now!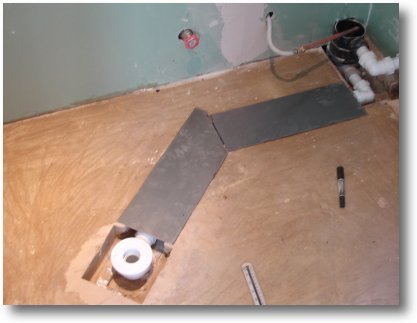 I covered the shower waste channel with two pieces of 16 gauge steel sheet.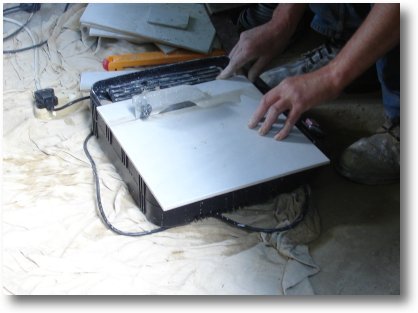 I was really pleased that I invested in a diamond tile cutter as would have proved near impossible to cut the 13" floor tiles without it.
It's cheaper to buy one than to hire one for a couple of days.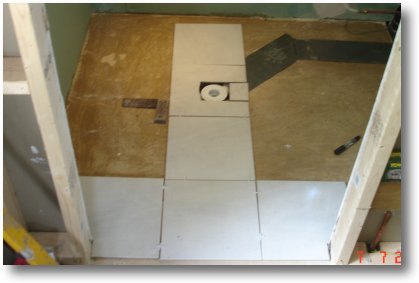 I started from the middle by laying out the tiles to see the best way to place them.
I decided to centre the tiles around the door as this left with 1/3 of a tile all round the edge of the room.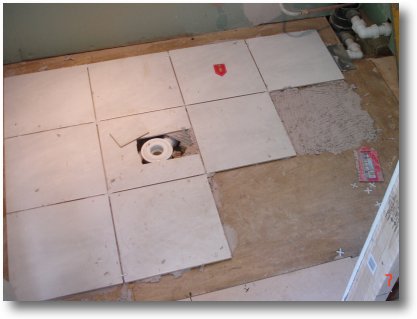 I started laying whole tiles from the centre.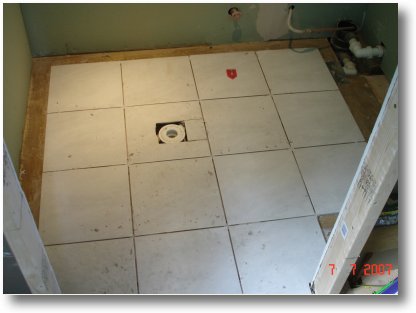 I cemented down all the whole tiles and left them dry for a few hours.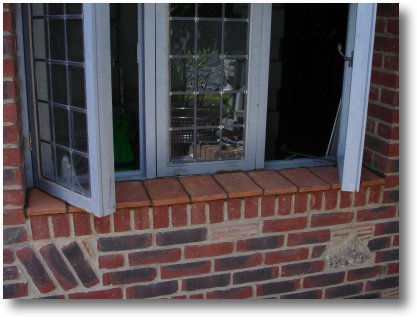 While waiting I I tiled the main window sill.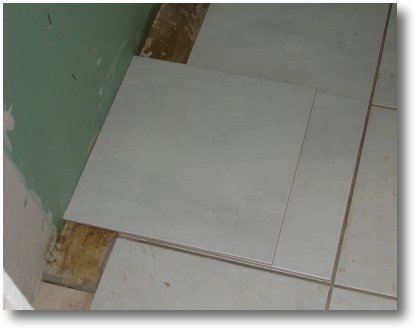 There is a trick to cutting edge tiles to the correct size.
Lay the tile to be cut exactly on top of the tile next to the space you want to fill with a cut tile.
Lay another full tile up against the wall (leaving a gap of two tile spacings near the wall.
Mark a line with a pencil on the sandwiched tile and cut it.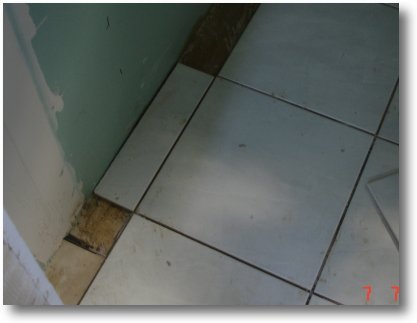 The cut tile now fits perfectly!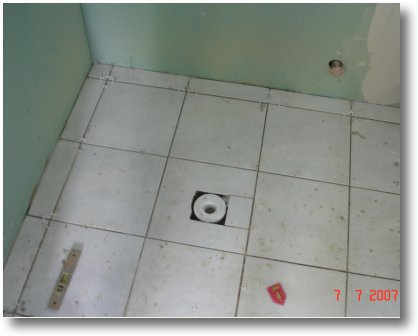 I've now completely tiled the floor and I just need to wait for it to dry for 24 hours before grouting using a grey water resistant grout.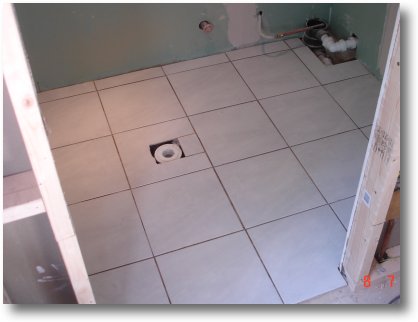 Sunday, 8th July:
I bought some light grey waterproof grouting and grouted the floor.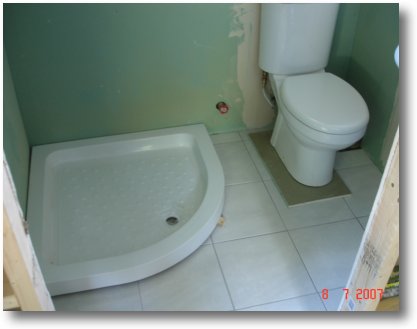 I temporarily placed the toilet and the shower tray.
The next job could be to tile the wall or fit the door.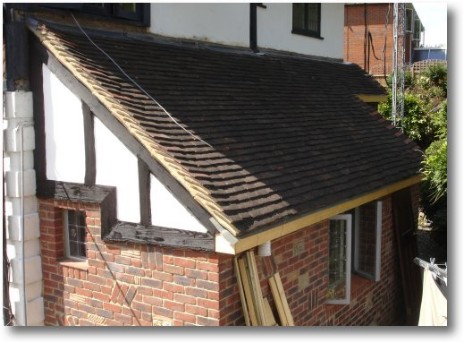 I painted the south end gable to match the rest of the house.