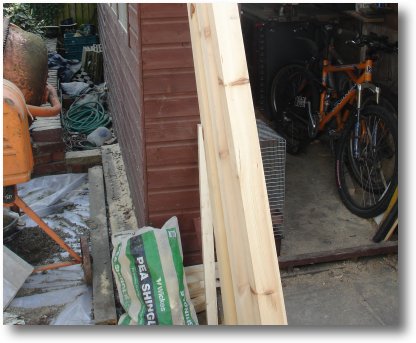 Monday, 16th April:

I need to make the door frame before I can start building walls.
The door frame is made from 60 x 90mm Redwood and is made to match existing door frames used in the house.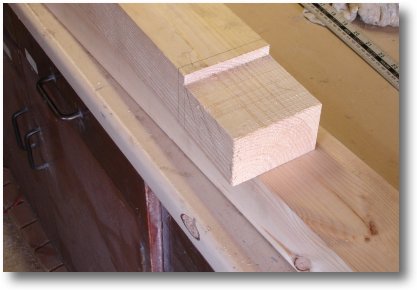 Starting to cut the two joints at the top of the door.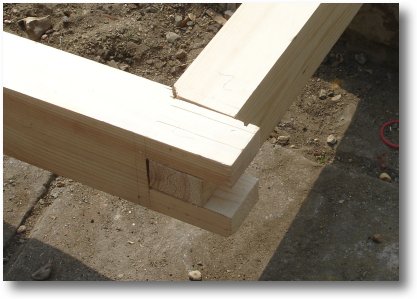 The joints roughly fitted together.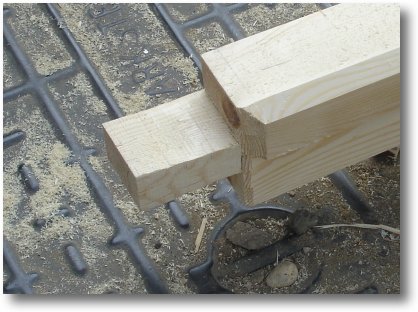 I've now routered the recess where the door fits and chamfered the outside of the frame by 45 degrees.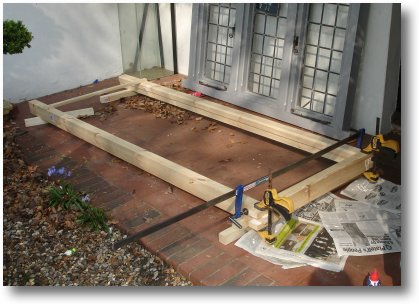 The door frame being glued together using a sash cramp.