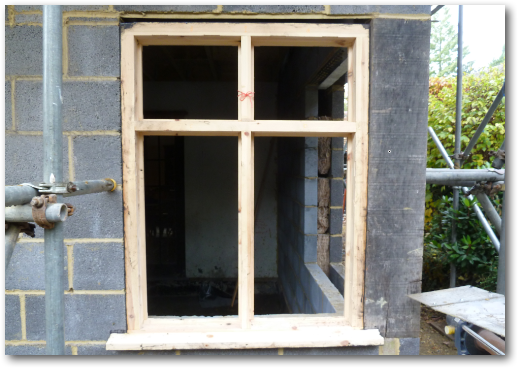 One of the large window frames fitted into the shell of the extension.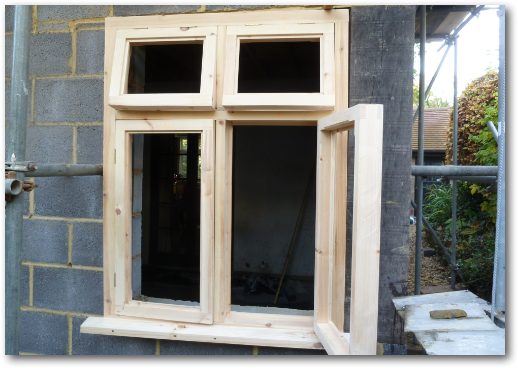 I've screwed in the four casement windows so that I can admire how it looks!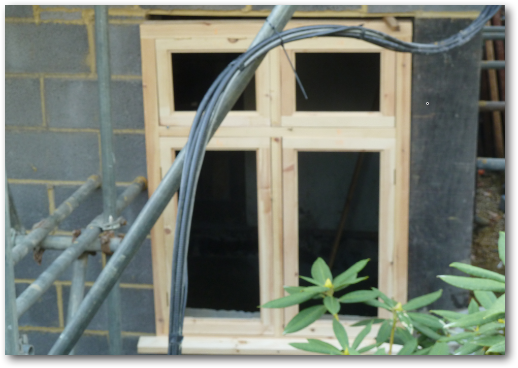 This picture shows the windows closed.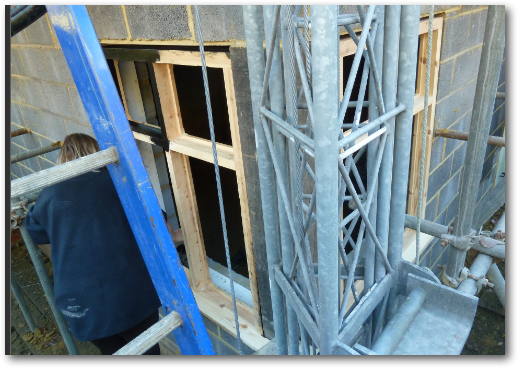 The two windows in the corner of the extension with the amateur radio tower in the foreground.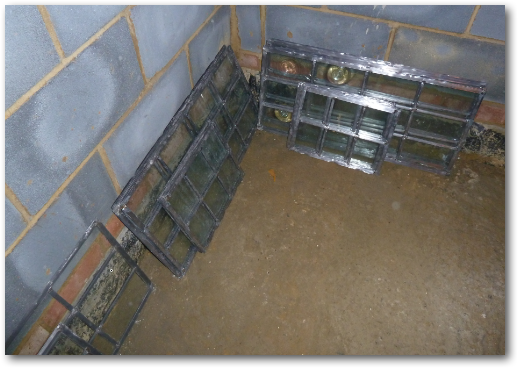 The lead lights finished and waiting to be installed.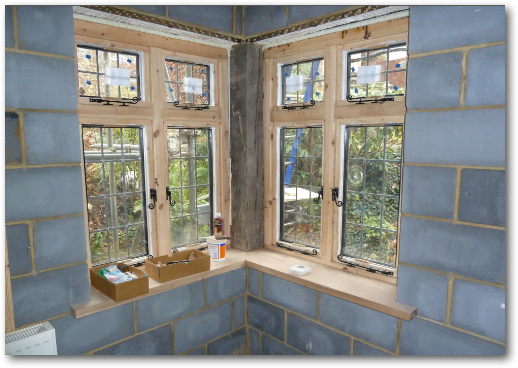 The finished windows downstairs after the real lead lights and the double glazing units have been fitted.
I think this looks so much better than faux lead-lighted windows made from stick-on lead!
AND, the windows are effectively triple-glazed.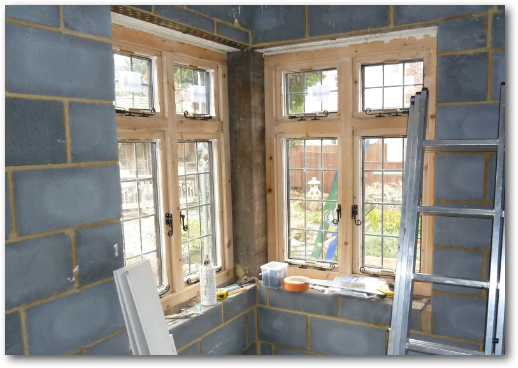 The completed windows upstairs in the walk-in dressing room.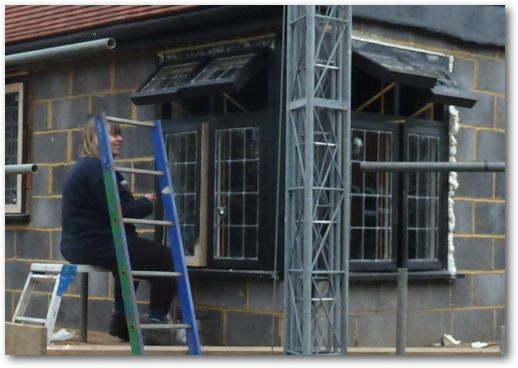 Helen painting the upstairs windows. Helen did all the painting in the extension as she says if I did it I would only make a mess. Which is so true!
We've used Swedish linseed oil paint as we have done on the main house. Linseed oil paint is fabulous stuff as it will not peel off when subject to hot direct sunlight.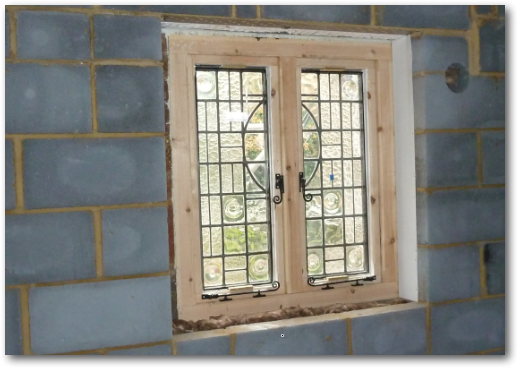 The bathroom windows.
The lead light panels were saved from the old hall window that I had to remove when building this new extension.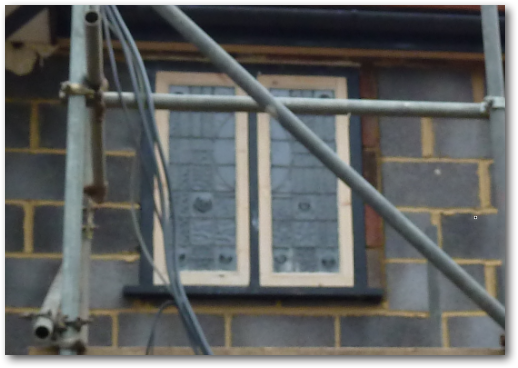 The bathroom windows as seen from the outside of the extension.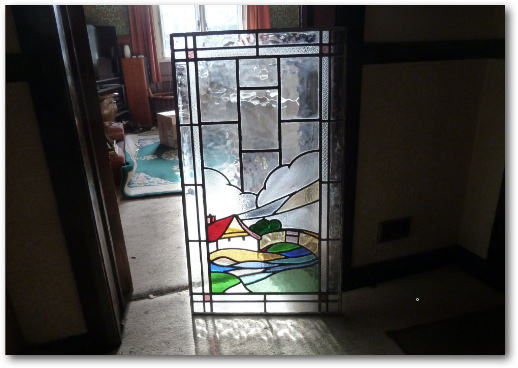 I managed to find an original 1930s stained glass window on Ebay.
It looked so great that we decided to add another window in the dining room so that we could use it. This was a actually good move as it let more light into the room and when the morning sun shines through it the room is full of colours.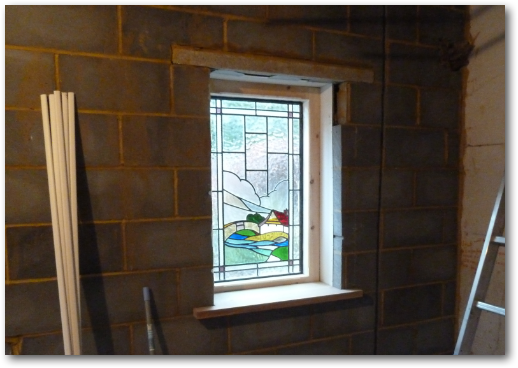 The new window as seen from the dining room.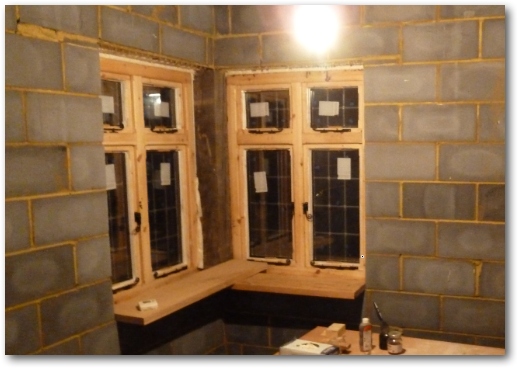 Now the windows have been fitted, I started to look at fitting the oak sills. I got all my oak from
English Woodlands timber.