Adding external 'style elements'
As we wanted to match the style of the main house, we needed to add a number of what I call 'style element' features. We undertook this work ourselves and thoroughly enjoyed it.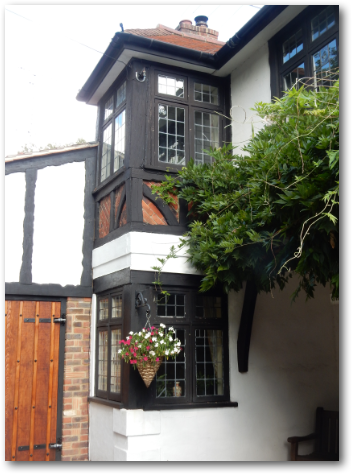 We decided well before I applied for planning permission to try and match the style of the new extension to the style of main house as shown in this picture.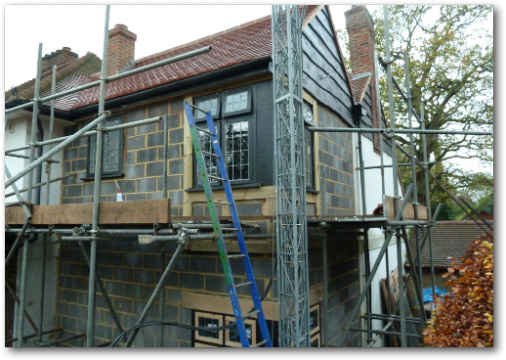 The first task in achieving this was to add the mock-Tudor wood on the outside blockwork around all the windows.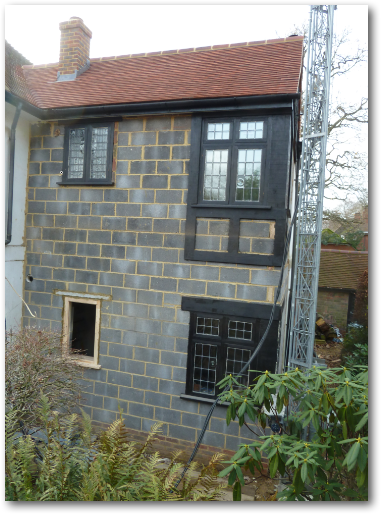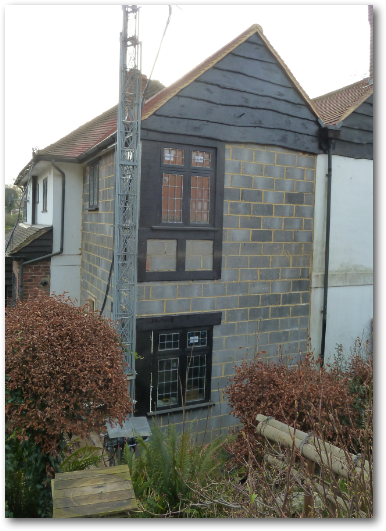 Helen painted all the woodwork as this needed to be acheived before we could render the external walls.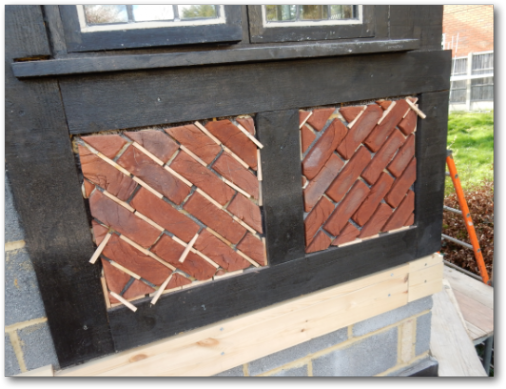 I then added the diagonal brick features using cut brick slips that matched the bricks on the main house.
I glued the slips to the blocks.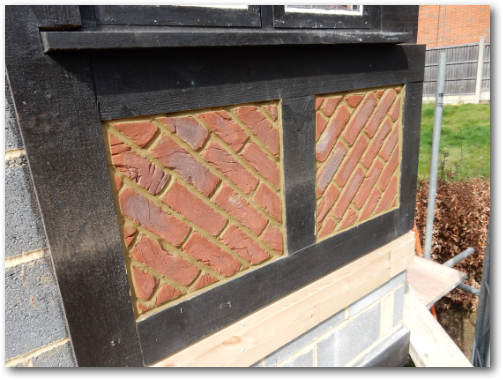 I used a 'mortar gun' to then fill the joints between the slips as this was much easier than using a trowel.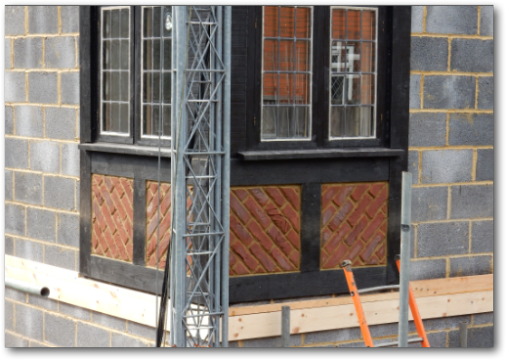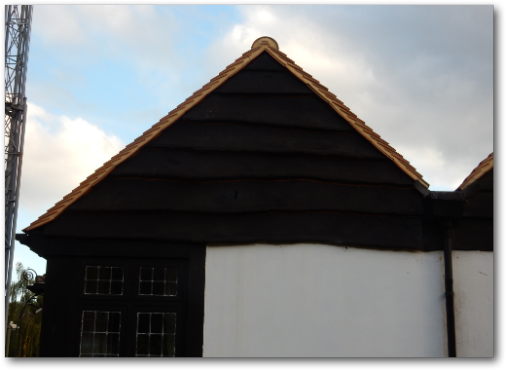 To match the gables on the main house I bought a few 5M lengths of 300mm wide waney oak panels from English Woodlands Timber and cut them to fit.