Building the roof structure
The next big task was to build the wooden roof structure using pre-ordered, pre-built, roof trusses from Jewsons.
I had never used such things before but it all turned out OK as they within 1 cm of the actual width of the roof.
All the roof woodwork was completed within two days as per plan.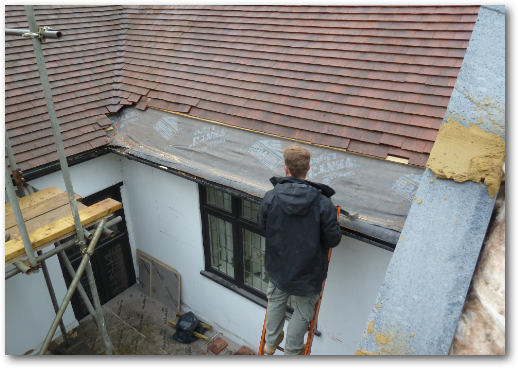 The first task was to remove the tiles to gain access to wall plate on the main house.
One end of the trusses would be resting on this.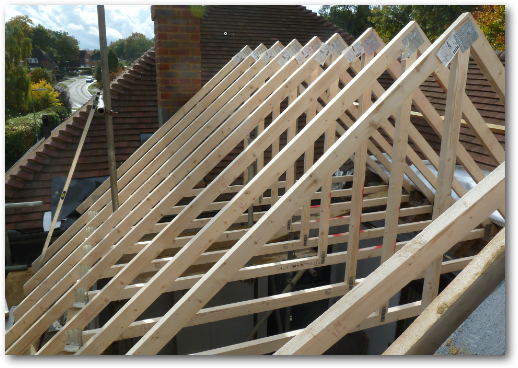 All the trusses were mounted and correctly spaced.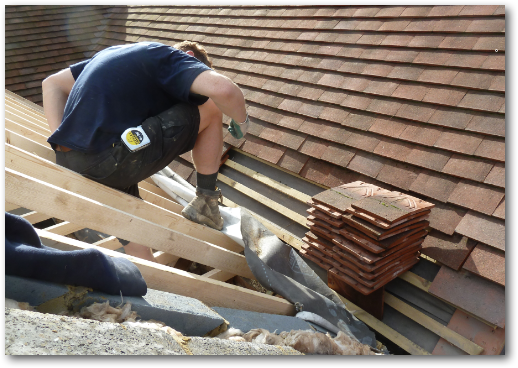 We needed to start planning the position of the valley between the old and the new roofs.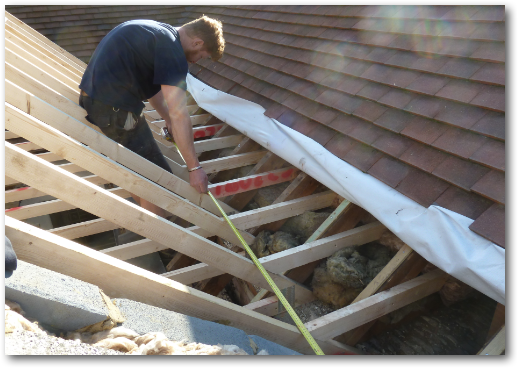 Building the floor of the valley.
I wanted to make it wide enough for me to walk on it if I needed to clean it.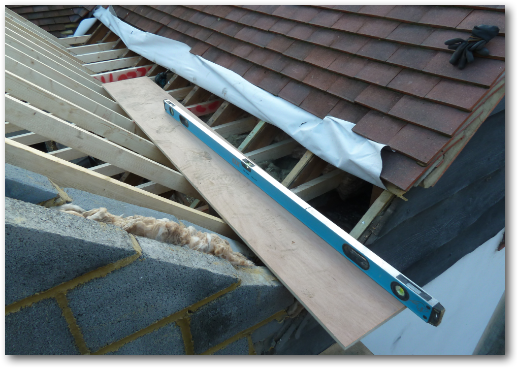 The bottom and sides of the valley were lined with marine plywood.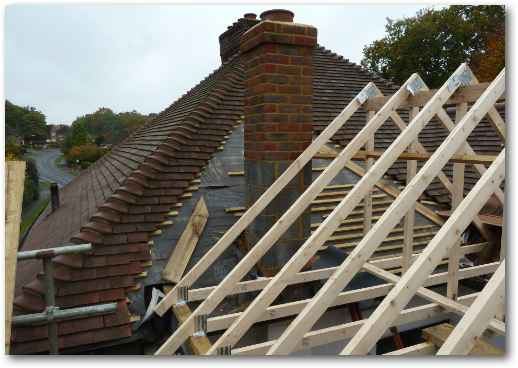 The new roof needed to be extended to fit into the old roof behind the chimney.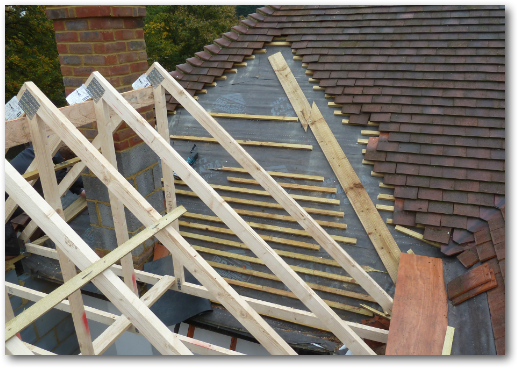 Pieces of wood were nailed to the main house joists.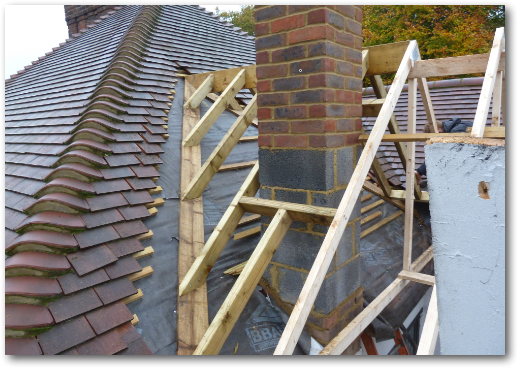 The gap was then filled with a hand-crafted structure.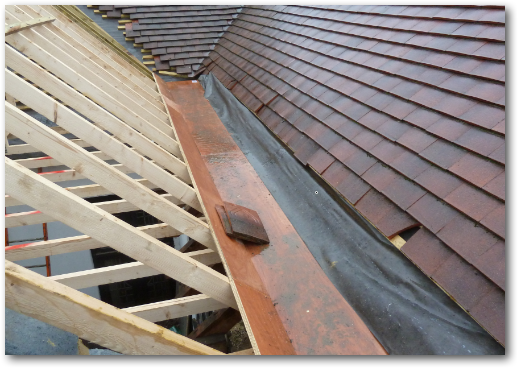 The valley was finished and some tiles replaced on the old roof.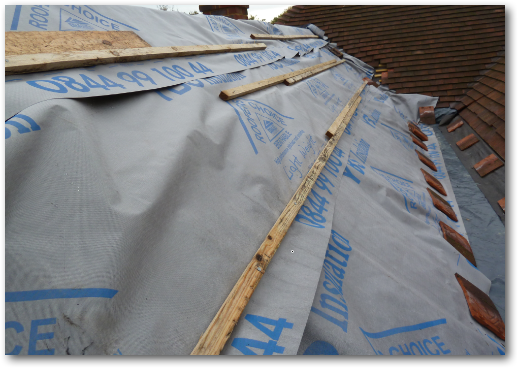 Well, we had to have one disaster and this was it!
The weather had been excellent throughout the build until the night the carpenter finished his work. There were high gales and heavy rain in the middle of the night and we were woken by water pouring into our bedroom!
The valley was leaking! I had to go out to the roof in the dead of a dark night, in what seemed to be a whirlwind and heavy rain to lay down more moisture proof membrane while it was blowing around to stop the leaks. If it wasn't so serious it would have been funny!
I honestly never really thought about this on the previous day and it was obvious that if it rained some water would get into the house.
I came back into the house that night absolutely soaked but I had stopped the leaks.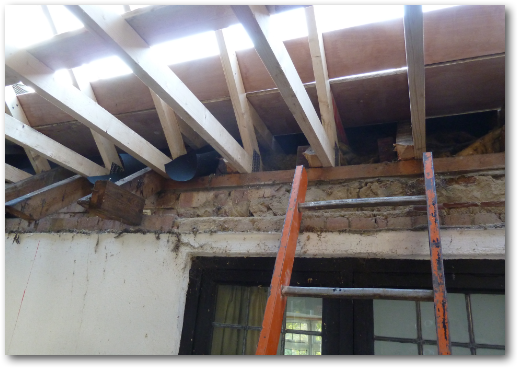 The underside of the roof trusses resting on the main house wall plate.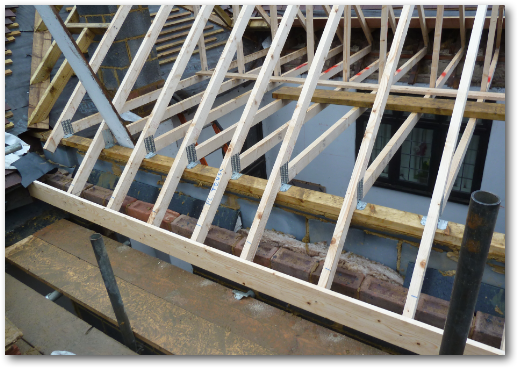 The last job was fitting the facia board to line up with that in the main house. The soffit board would be added later.
This was not as easy as it seemed.