Building the fireplace in the dining room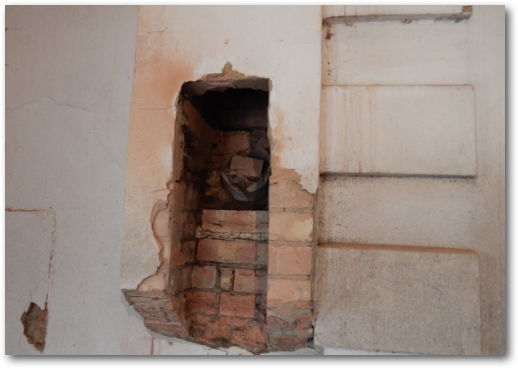 This is the bottom of the chimney in the dining room and we wanted to build a feature fireplace to feed it.
We feel that a room always needs a focus.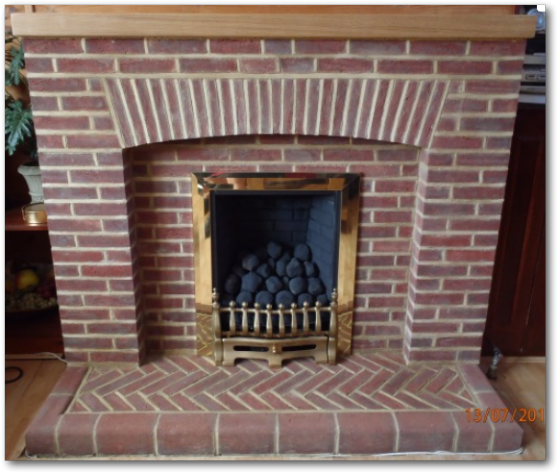 I decided to buy a firepace kit from
W.H. Collier Ltd
. who are one of the last manufacturers in the UK of hand-made mini bricks made in their own kiln. We wanted to use mini-bricks as other fireplace in the main house used them but they are rather difficult to get hold of these days.
To quote their web site:
"Handmade bricks have been produced on our site at Marks Tey since 1863 carrying on a tradition first introduced by the Romans when Colchester, our nearest town, was their capital.
We use our own clay dug from seams here on-site to produce our range of facing bricks and British standard specials. With a range of over 2,000 non-standard shapes and our fireplace briquettes. We use a locally sourced red firing clay for our Aldeburgh range of bricks.
All W H Collier Handmade Bricks are genuinely "thrown" by hand in the traditional way, giving them a distinctive finish.
I started by laying out the blocks that form the back of the fireplace as the fireplace kit provides the facia.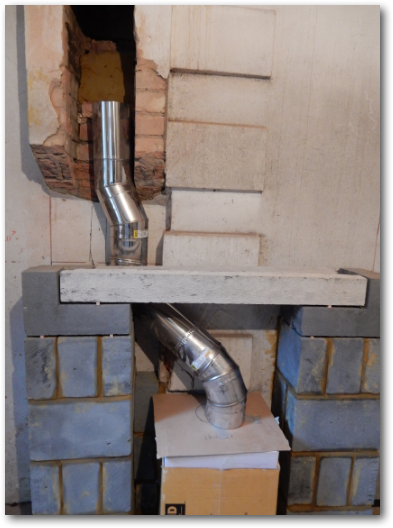 I finished building the fireplace core and tried to see how the wood stove and its flu pipe would fit.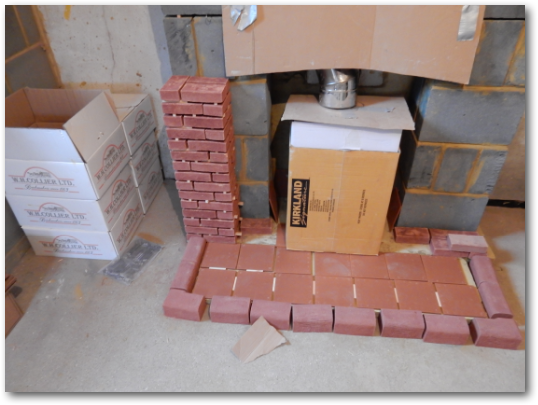 I laid out the brick kit for the hearth to see how it looked.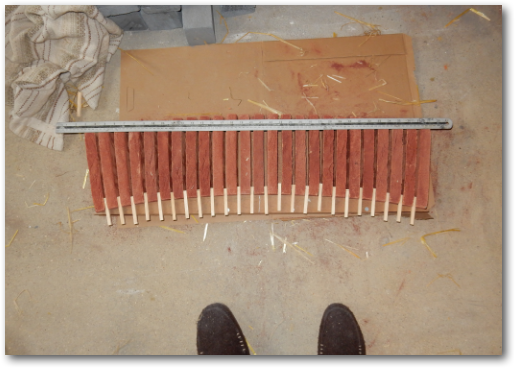 My first task was to cut the brick slips that were supplied in the kit for the arch ready for Michael and Jason to come and start the build.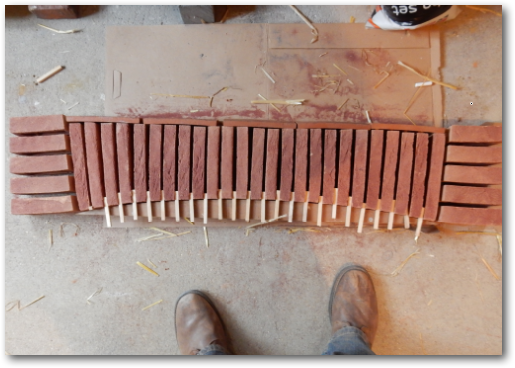 The slips are now cut to size along with the cut mini-bricks on the sides. I've also cut a number of tiles to fill in over the top of the arch to level up with the brick line above the arch.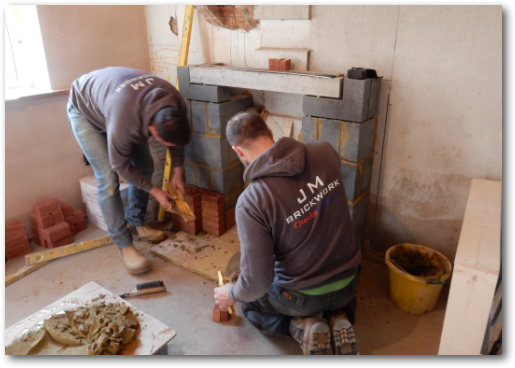 I decided that I would use Michael and Jason to build the fireplace for me. I was tempted to do it myself but I didn't want to spend the next few years looking at my faults and regretting them! I wanted a perfect job done. Neither of the guys had worked with minibricks before so it was a first for them also.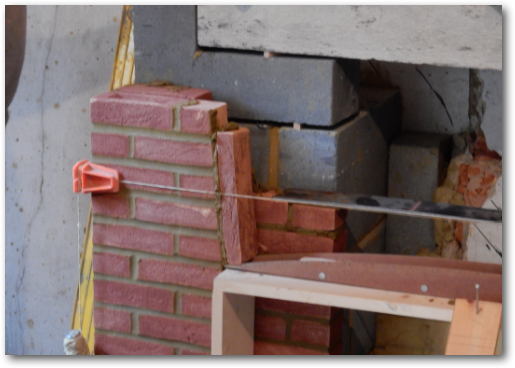 Coming along nicely by reaching the height of the arch.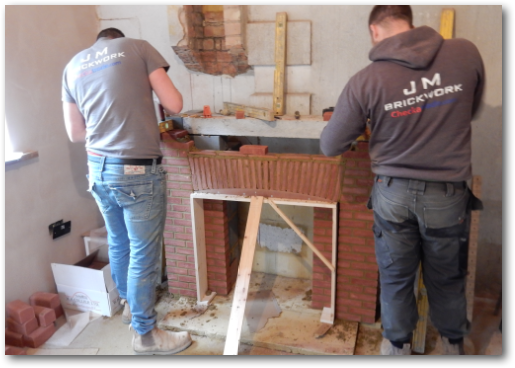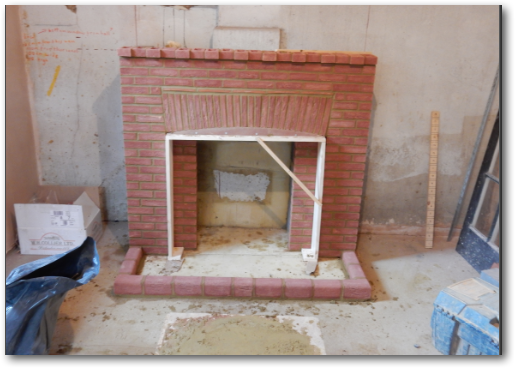 After the hearth has been cemented in, the bricklaying is now finished!
I've added the hearth tiles and the tiles at the back so all that remains to be done is add the oak mantle.
I've added the blockwork above to create a chimney breast.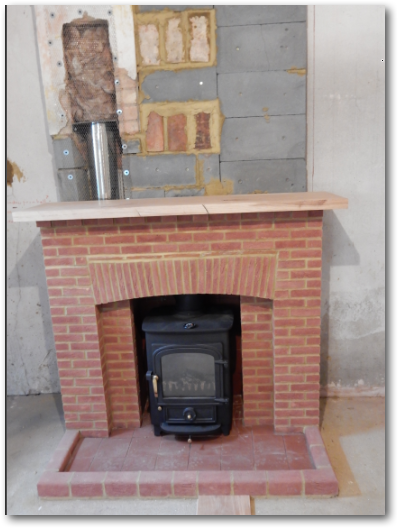 I've had the guys come and install the wood burner and I've picked up a large pice of oak from English Woodland Timber for the mantle.