Rebuilding the chimney I previously knocked down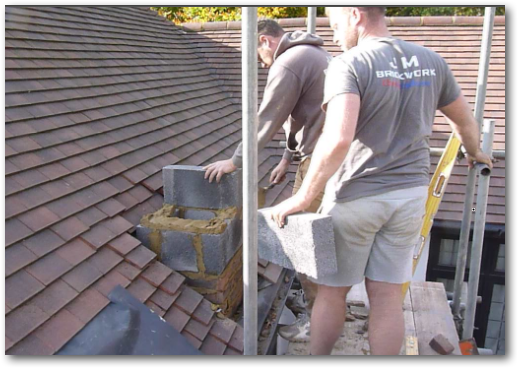 Twenty years ago I knocked down the existing chimney as the first step to build an extension. However, this never happened.
As I want a fireplace in the new dining room, we now have to rebuild the chimney I knocked down all those years ago.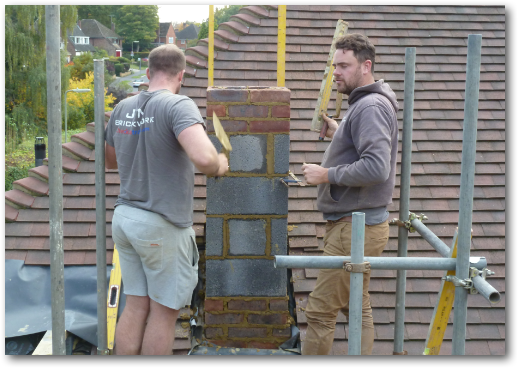 The part of the chimney that is below roof level was built using blocks.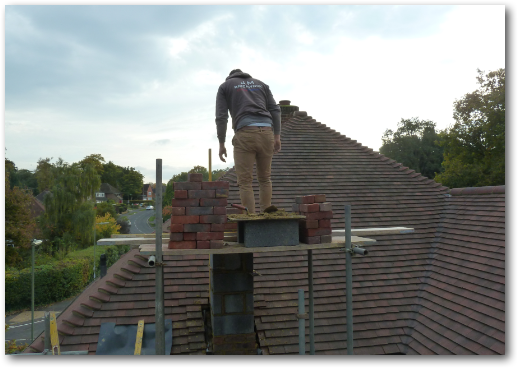 A bit precarious on the improvised scaffolding but all was well!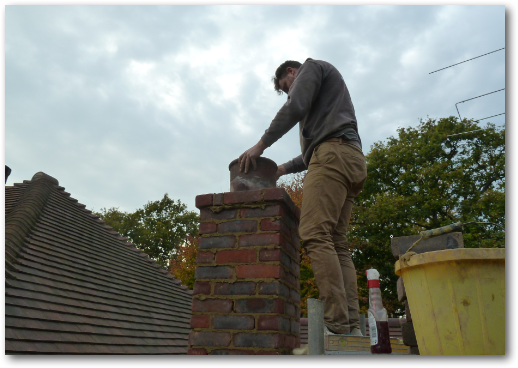 The chimney pot was donated by Fleet Roofing - (thanks Mark!) and fits nicely on top.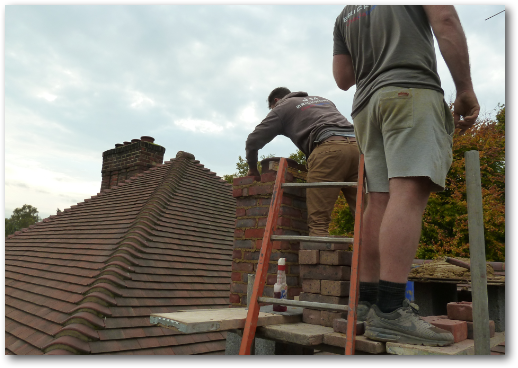 The big task of neatening up all the mortar joints.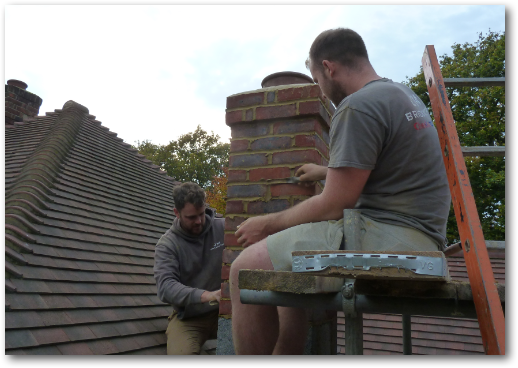 And the job goes on - and on.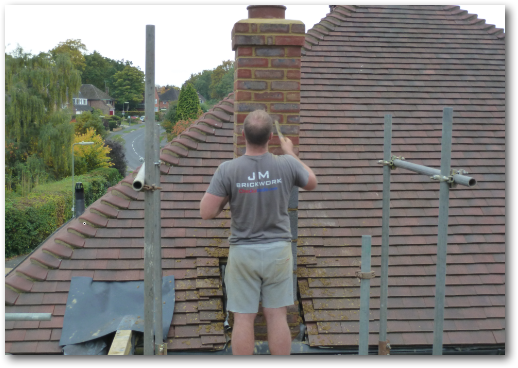 Finishing off now - perfectionists to the end.
This is the end of the work for Michael and Jason except for popping back to finish off the top of the walls.
AND, not forgetting to build the fireplace in the dining room at a later date.