Laying the waterproof membrane out under the slab.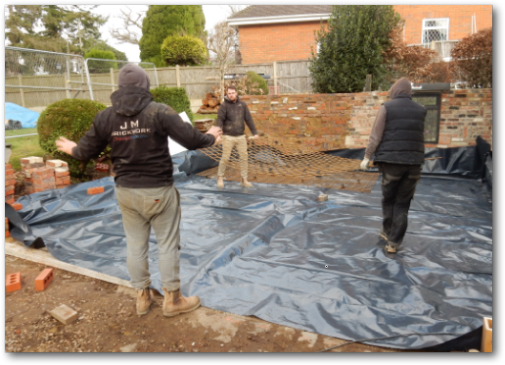 Laying down the mesh over the membrane using spacers.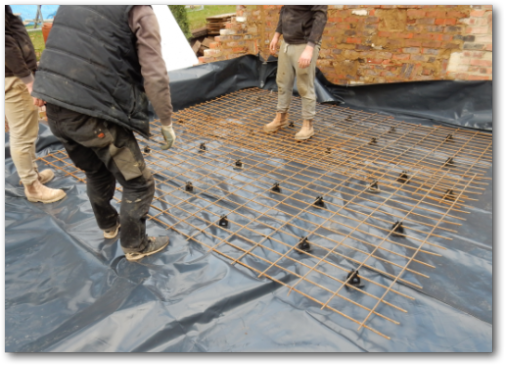 Cutting the mesh to size.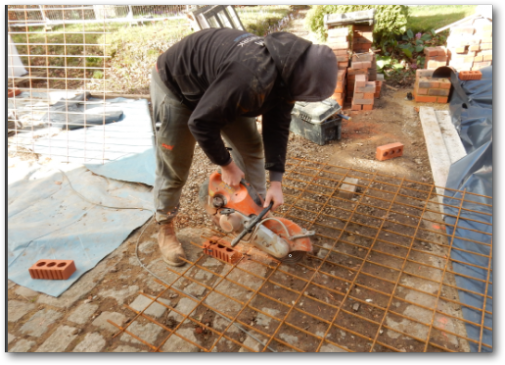 All the mesh laid down now.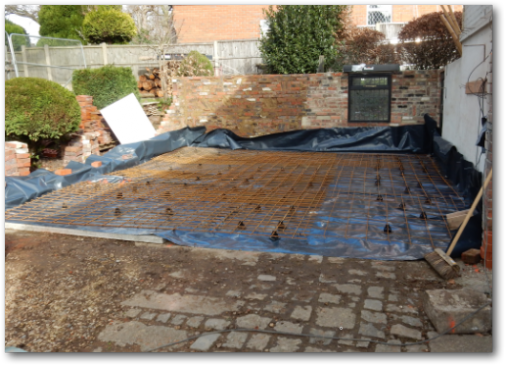 A 6M length of shuttering is fitted across the front of the garage.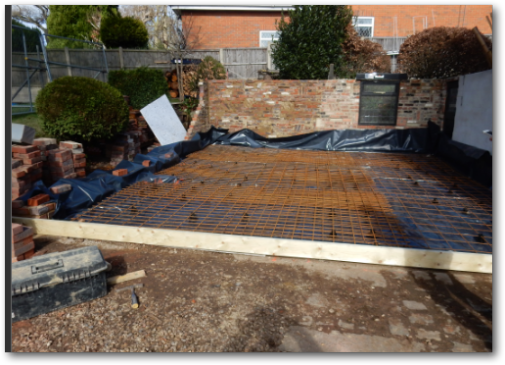 Yet another concrete lorry delivering concrete.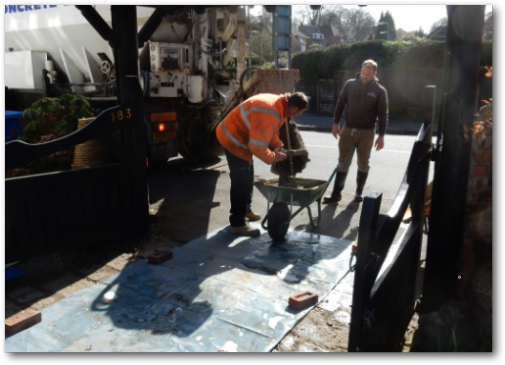 Out come the wheelbarrows again.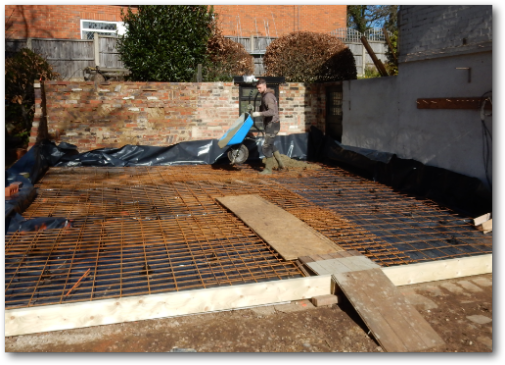 Wheelbarrowing in the concrete - builders and their music :>)
The first two metres of slab.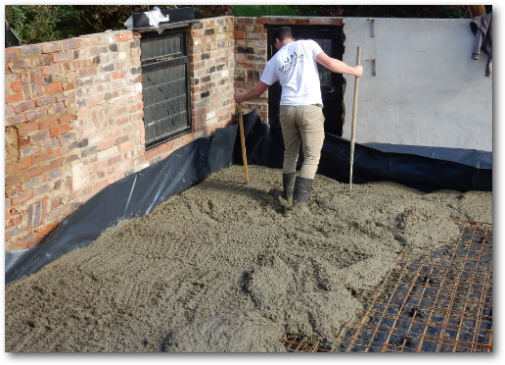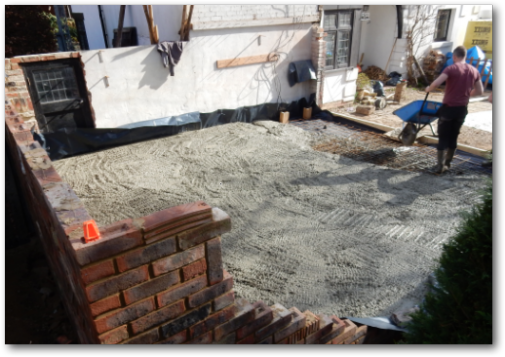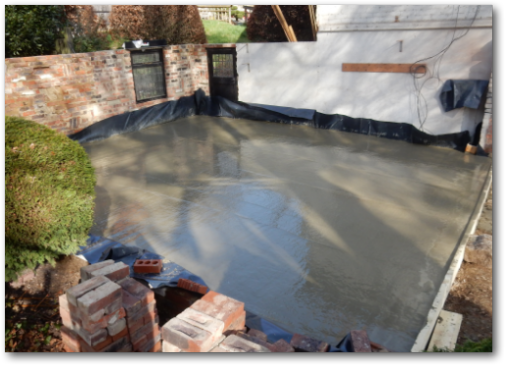 We used a lot of concrete!
Slab completed now in an hour or so.