The wood store's location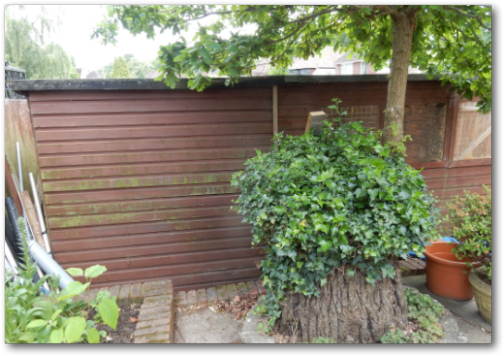 I used to do all of DIY projects in this shed but but it was very small so I had to do all of big projects outside which was not exactly convenient. But, I extended my garage into a
double garage come workshop
so this conveniently freed up the space to build my green oak wood store.
THis wood store was my first project undertaken in my new large workshop.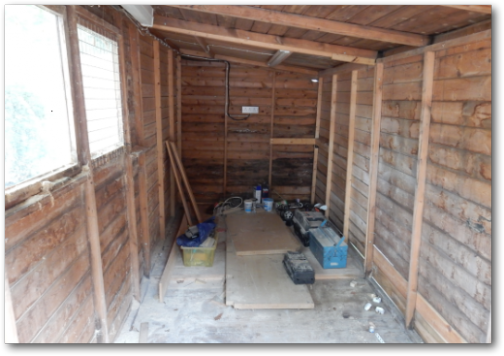 Not much space in here for big wood work projects!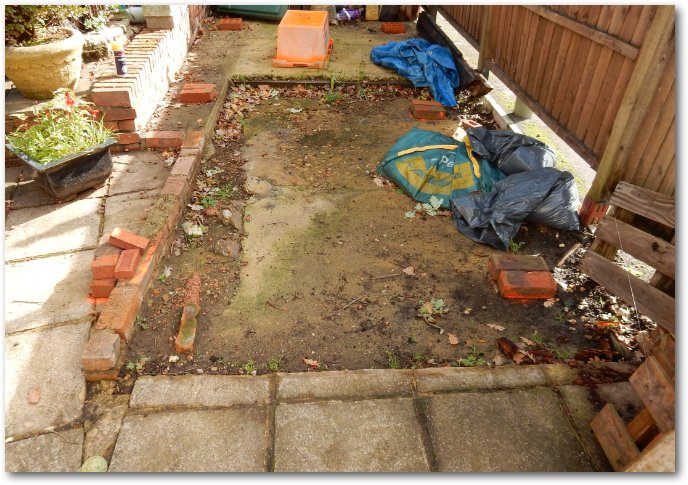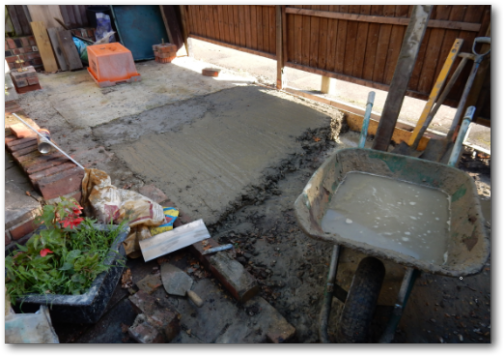 Only half of the area where the wood store was to stand was concreted so the first job I had to do was apply 100mm of concrete over the rest.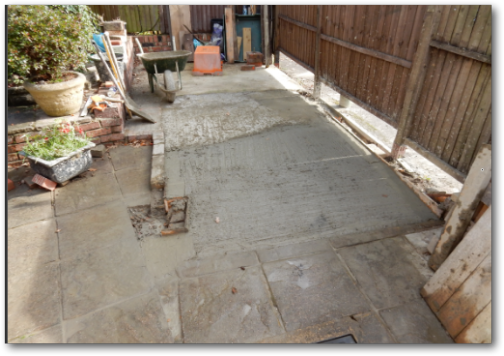 All the concreting finished except for a small patch.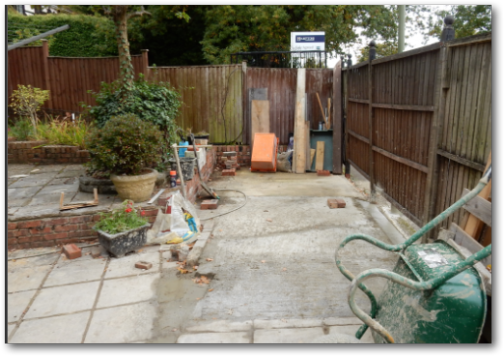 I started to lay out some bricks to see where the six oak post will be positioned.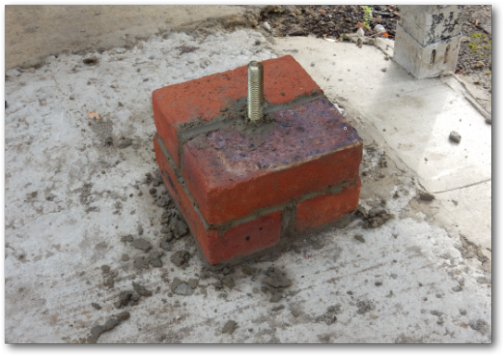 I built six bases on whch the oak columns would sit. A metal plate screws on top of the bolt so that I could adjust the height of the post quite easily. These post bases were bought from Amazon - something like
this.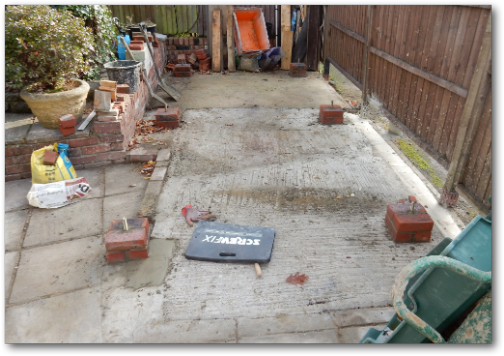 The six support columns completed.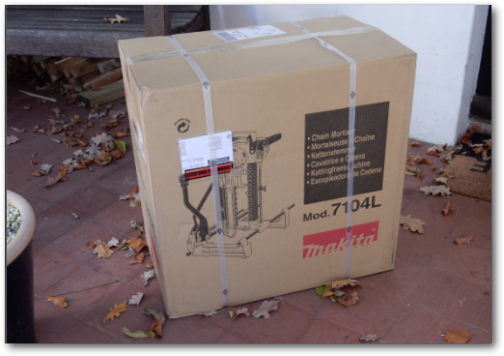 My secret weapon arrives!