The first joists are cut and fitted.
I crated a master and all the joist were marked up and cut from that.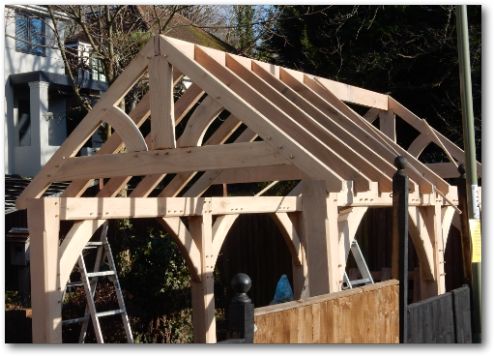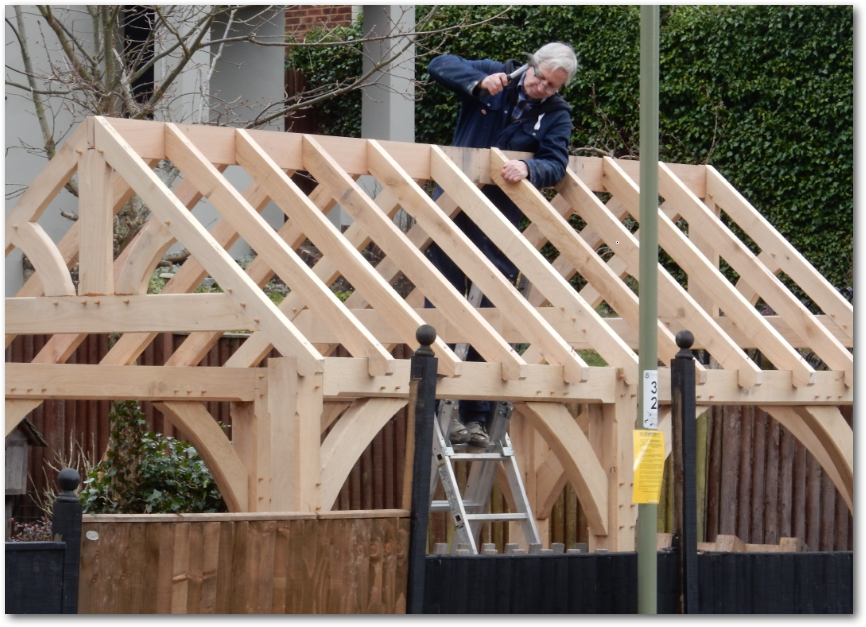 I love being up on the roof and just fixing place the last of the joists.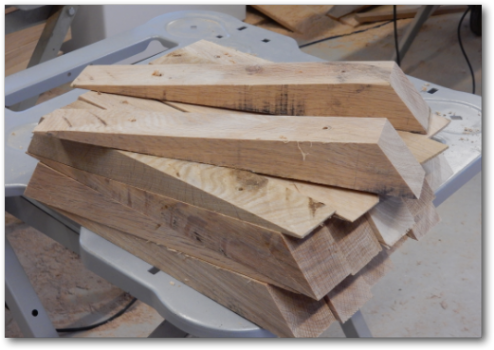 I needed to make quite a few fillets that fit on top of the joists to lift the edge of the roof and support the facia.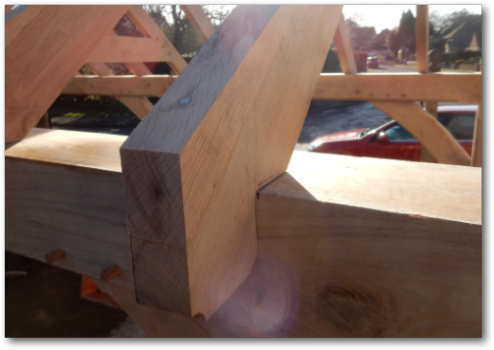 The fillets were nailed to the top of the joists.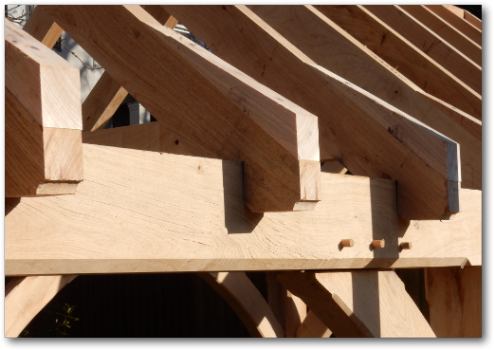 There were a lot of joists and fillets.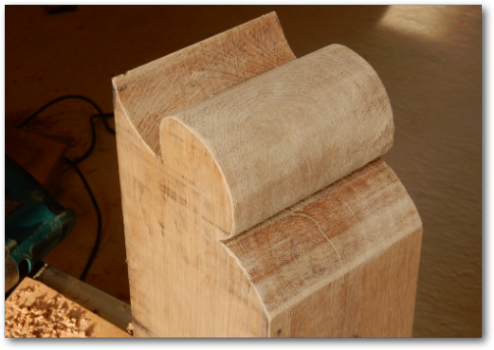 I cut some 'features' to add to the top of the posts. I could not do this on the end of a heavy two metre length of woold so I made some small pices using the band saw that I could glue to the posts. Yes, I do cheat sometimes!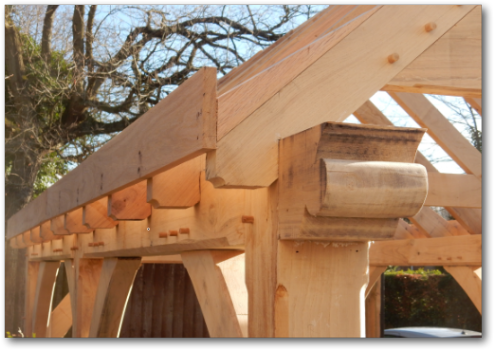 The oak facia boards have been fitted together with the wood finnials.