Helen, myself and a friend Tim erected the wood store. In the end it only took five hours.
AS there was no way we could hold aloft the cros pieces of oak above our heads as they were too heavy I hired a material lift and this really simplified the job and stopped us damaging ourselves.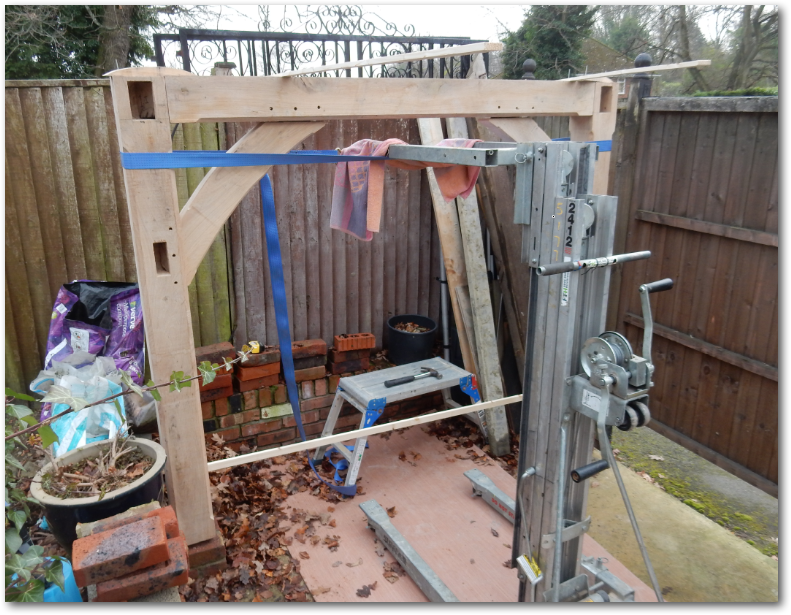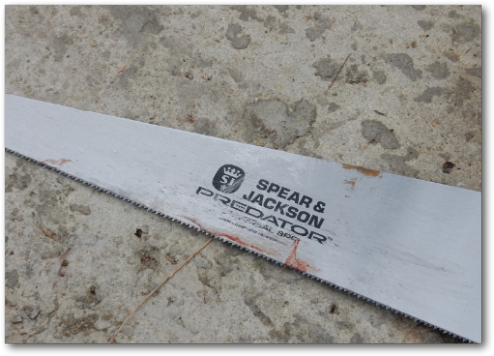 Ummm. Well, we did have a bit of an accident when I sawed into Helen's hand. It was not too bad though and she used to me damaging here occasionally in our DIY extension builds. Sorry Helen!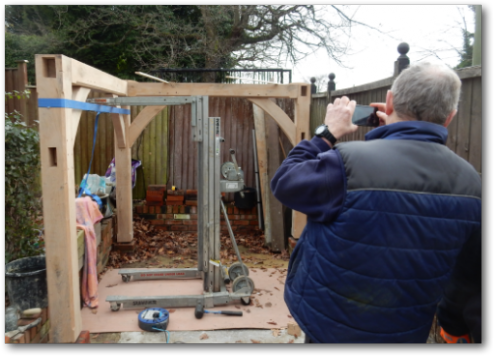 Erecting the second farame after the first had gone up successfully.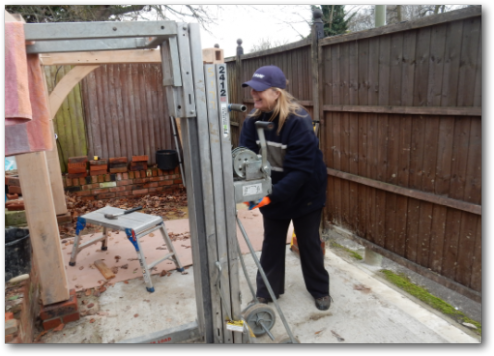 Helen lifting one of the beams using the material lift.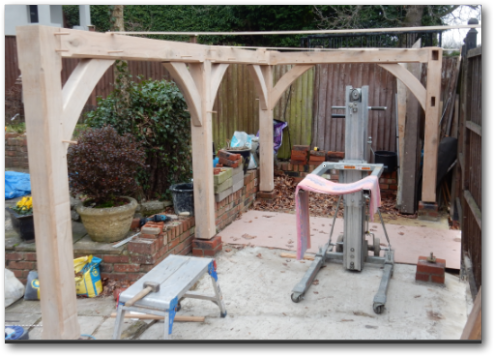 The third frame successfully erected.
WE had to adjust the height of each post to make sure everything leveled up.
I pegged each joint as we went along.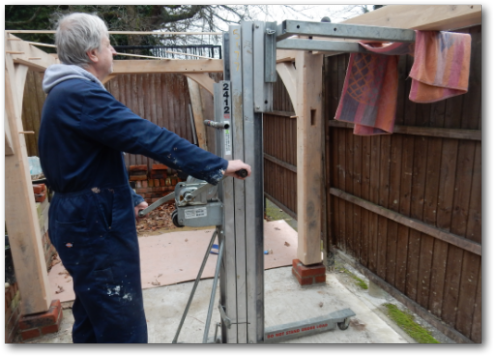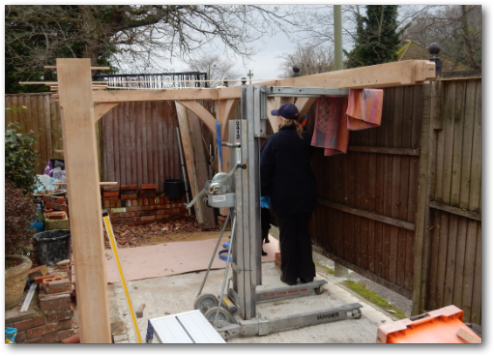 Helen holding things steady but not standing underneath the beam.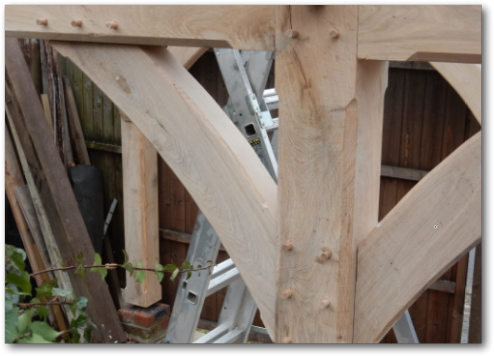 The pegging on the braces after the pegs have been cut down and sanded.