Last bits of work needed before assembly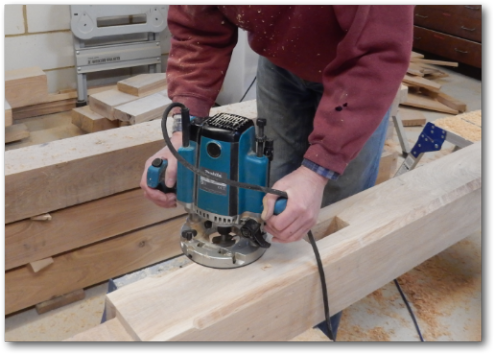 Routering the posts and cross pices to 'pretty them up'.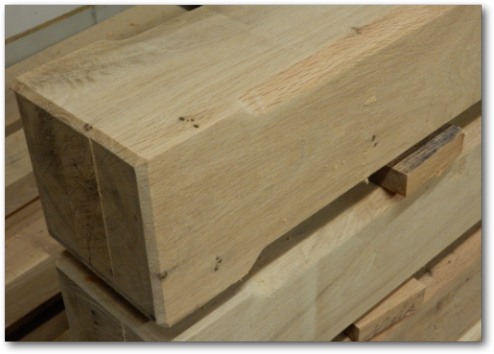 Chamfering the bottom of the posts.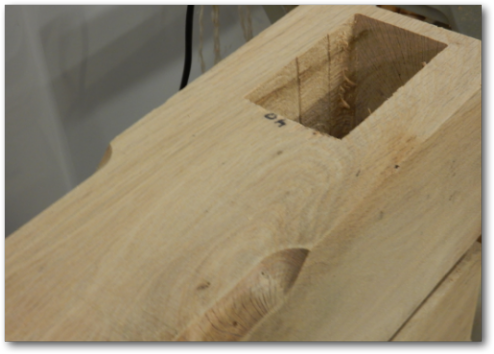 Sowing the chamfering at the top of the posts.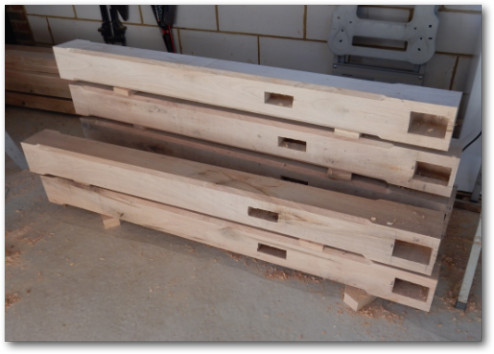 All the posts chamfered, sanded and cleaned.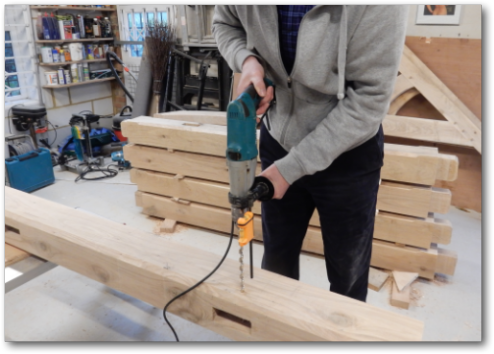 Drilling the peg holes in the posts and cross pieces.
I was a little creative as I fixed a small level to the drill to make sure I kept the drill bit vertical.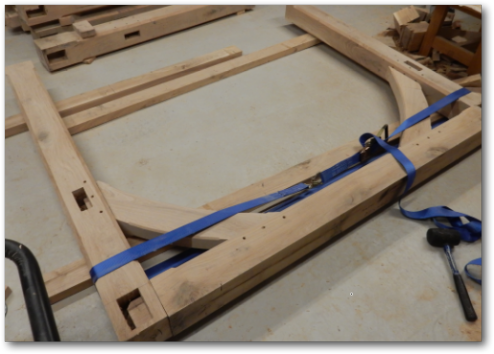 I assembled each of the five frames and drilled the holes through the joints to make sure everythig aligned.
I DID NOT ASSEMBLE THE PIECES AS THEY WOULD BE WAY TOO HEAVY FOR US MOVE AND LIFT IN PLACE.
Each of the three large pieces of oak weighed around 70Kg.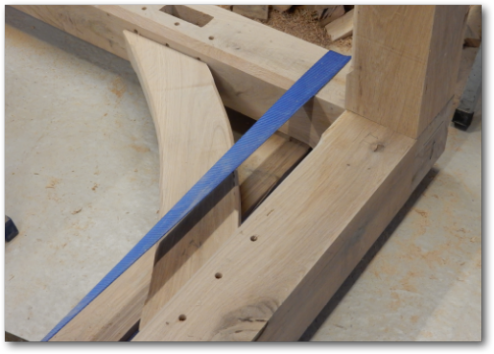 I then made sure that each of the five frames fitted correctly with each other in turn as I didn't want to have problems during the erection process.