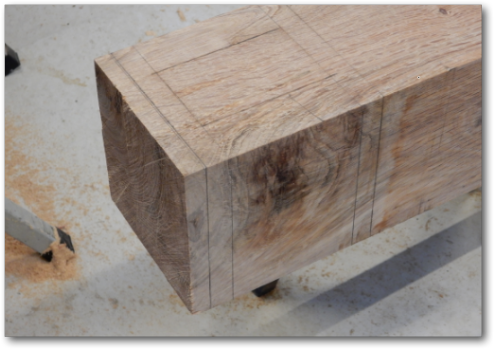 I began by marking out all the joint positions on the six upright post.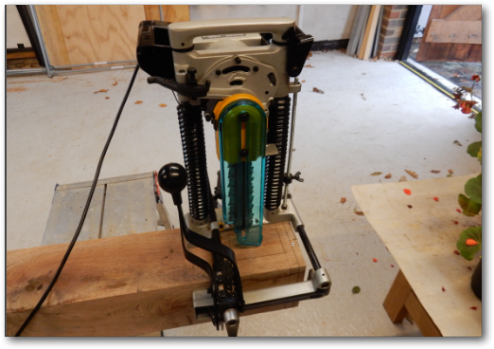 I was also desperate to try out my ne secret weapon - The Makita chain morticer!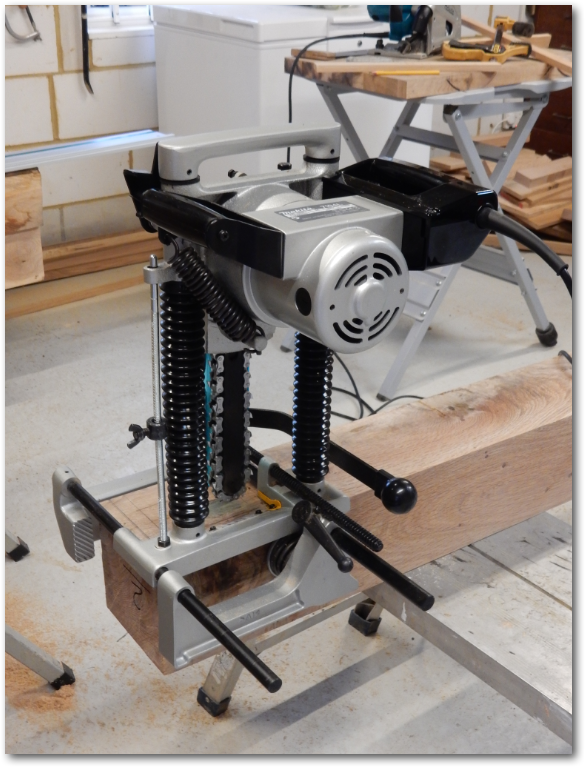 The chain morticer in action.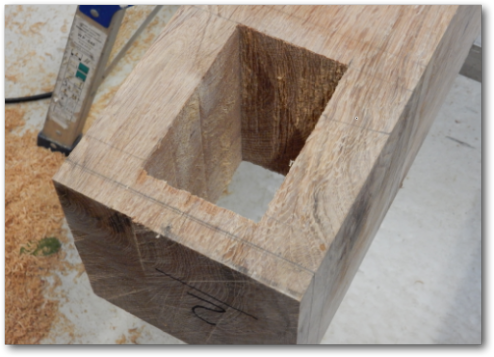 The morticer is quick and easy to use and creates very cleans mortices. I dread to think how long it would take me to chisel this out by hand.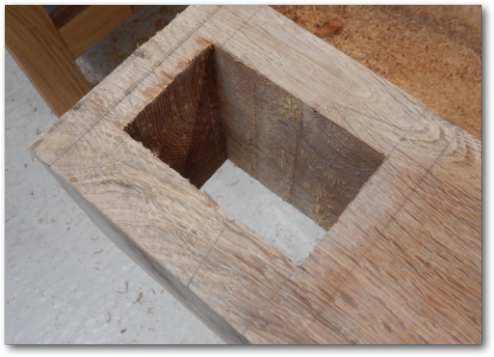 The depth of the cut of the morticer can be adjusted so it's possible to go down 5cm or cut through the whole 150mm as shown here. BUT - think three times and then only cut once!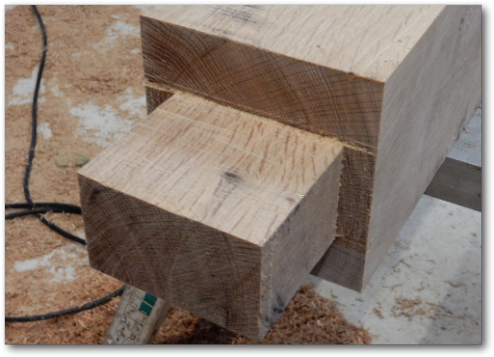 I then cut one tenon to see how they would fit together.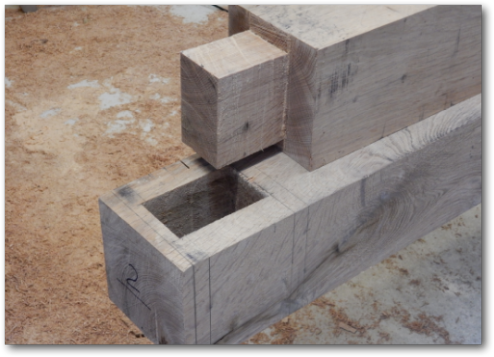 Fortunately they did.
I needed to cut twelve joints.