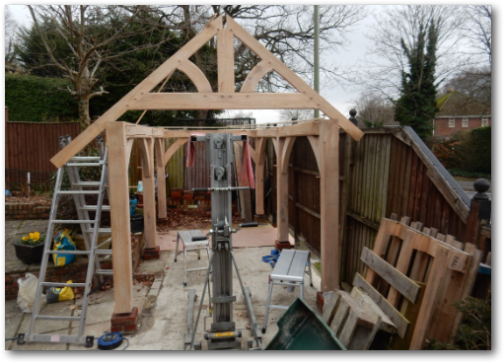 I put one of the gables up on the frame to see if it fitted and to mark up where it has to be cut to fit on the frame.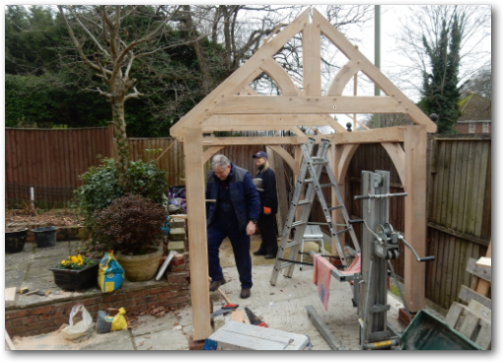 The fron frame cut and fitted. The ends of the gable have bee trimmed to that an oak facia board can be fitted.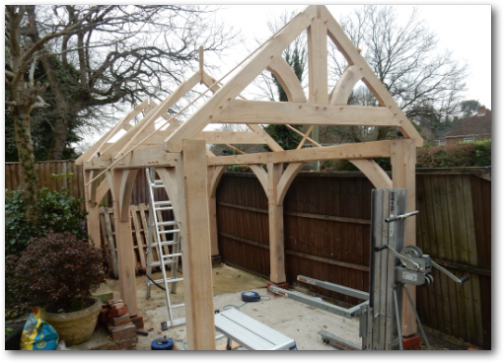 The two gables and the centre support fitted and held in place by lengths of 2" by 1" wood.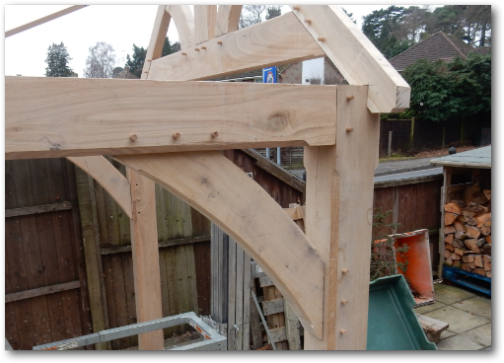 The corner post pegging showing the position of the gable.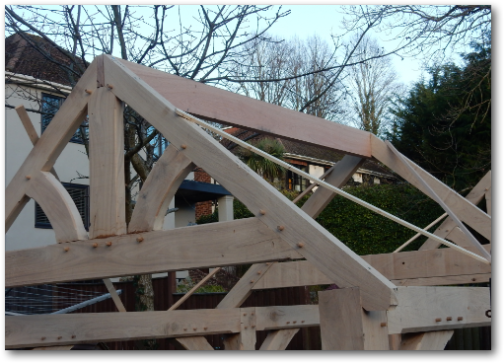 Fixing the ridge timbers to hold the gables in place.