Fitting the braces to the posts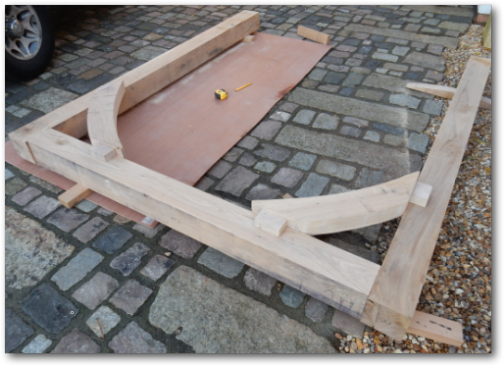 This is how they will fit together. All I have to do is cut all the mortice joints - in the right places.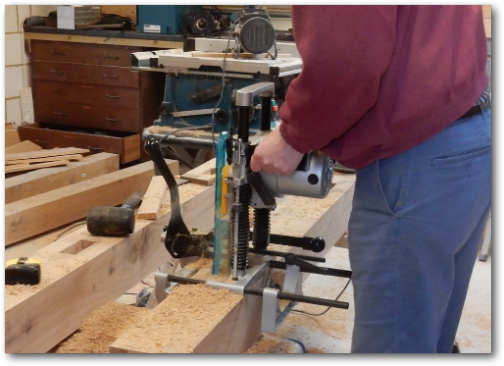 Cutting the 20 mortices to fit the braces.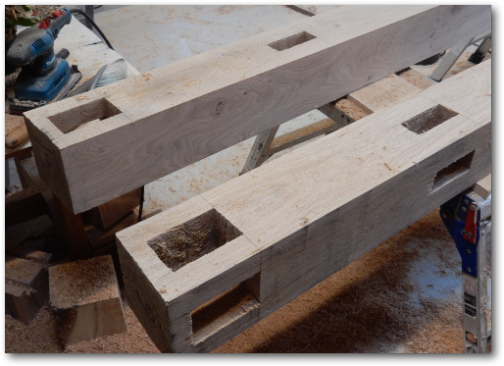 I had to be VERY careful to get the hand of the all the holes correct and fortunately I did not make any mistake.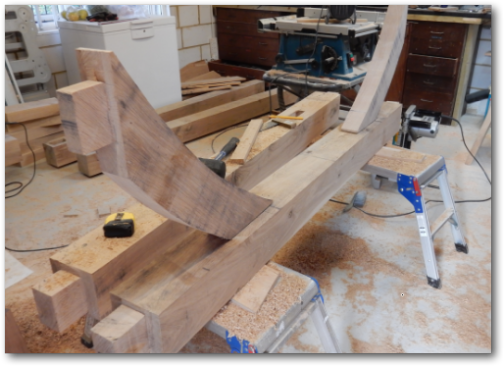 The braces fitted ito the posts. The brace mortices in the posts have to be carefully positioned maker they fit them at an angle of 90 degrees.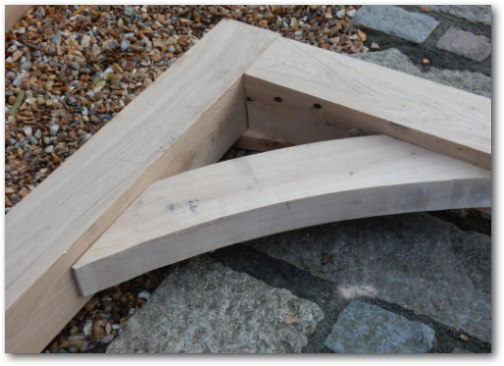 The first baces fitted - looks good!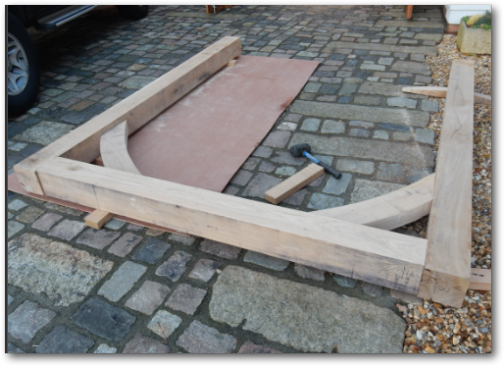 This is the first of the five frames fitted together. There are five of them and they all made for a particular position in the wood store.