Our old clay tile roof that dated back to 1932 was really in quite in a bad state even though I had been replacing tiles on an ad hoc basis for over 25 years. The problem was that for every tile replaced I broke four replacing it - making this a very frustrating process! I couldn't carry on doing this for the next twenty years!
Moreover, the roof was unfelted and many of the clay tile flakes fell into the attic space making quite a mess. There were also a few problematic leaks from time to time which were becoming quite annoying.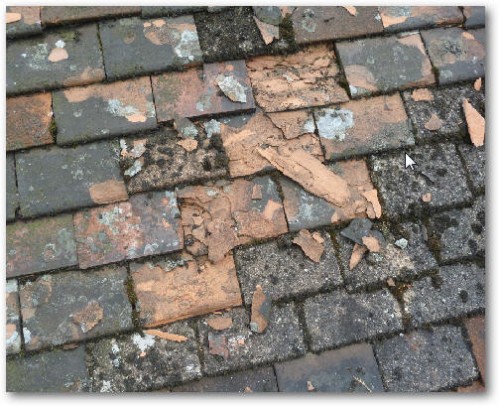 This photo shows how badly many of the tiles had flaked over years caused by the ravages of time and successive freezing winters.
The attic was full of flakes breaking away from underneath the tiles.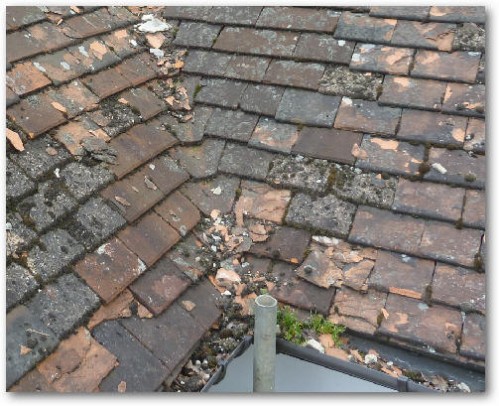 These flakes not only fell into the attic but blocked the gutters as well.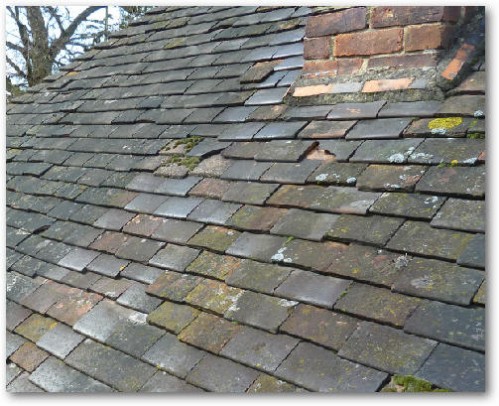 The chimneys were sealed using concrete 'flaunching' rather than much better lead.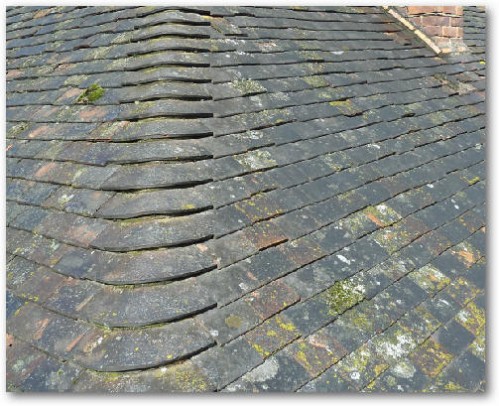 Probably the only part of the roof that was in reasonable condition were the hip tile but the concrete was not in a great condition.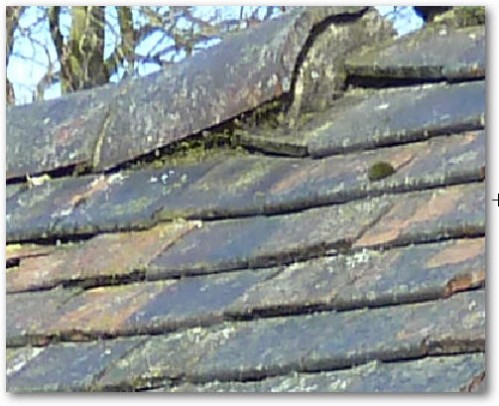 The coping was also not in a particularly good state either.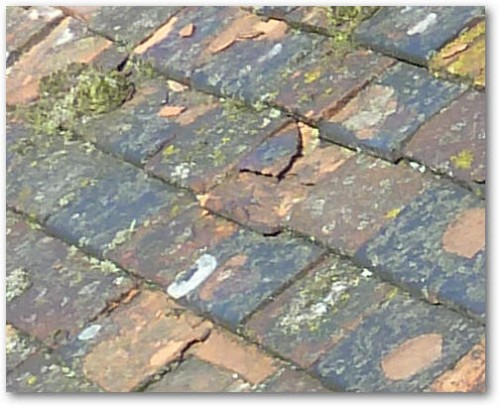 Yet another of the many flaking tiles.
The time had come for a re-roof methinks!
Being a keen DIYer, I thought about doing the job myself, but it was clear this was a task beyond my capabilities as it would have taken me MONTHS to complete! A competent roofing company was required.