Stripping the old roof of tiles and battens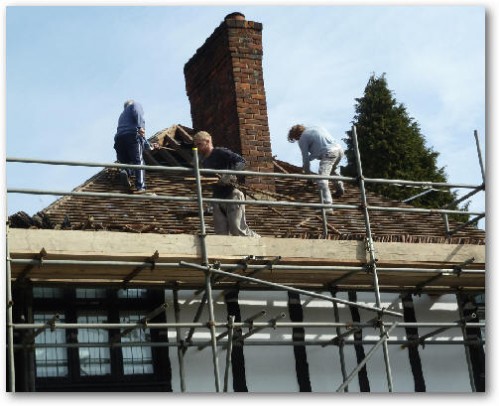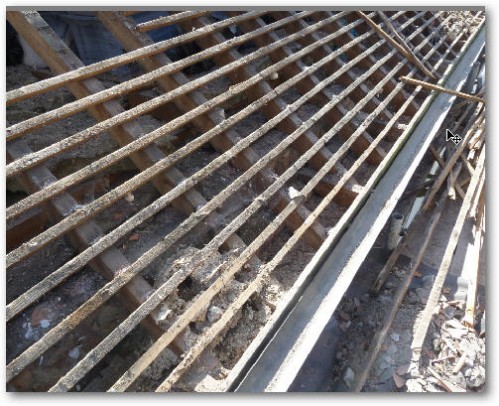 I had 80 years worth of wasp nests in my eves!
I now hope future barbeques will be relatively wasp free.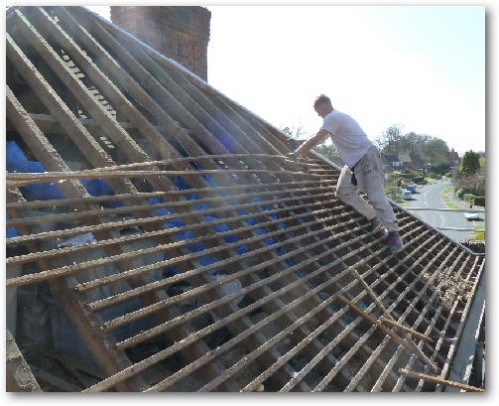 A claw hammer is used to remove battens and any old nails are banged into the rafters.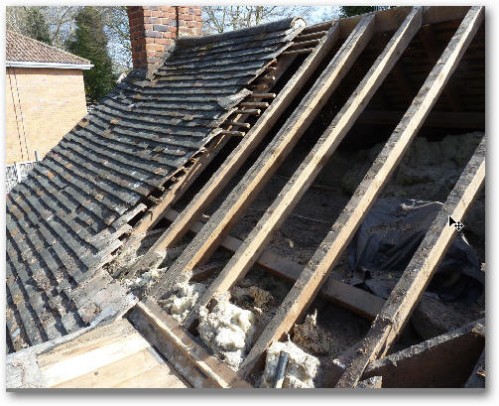 Of course, thgis needs to be done when there is absolutely no threat of rain.
Once the roof is covered in breathable felt and re-battened then it will be watertight even if there no tiles.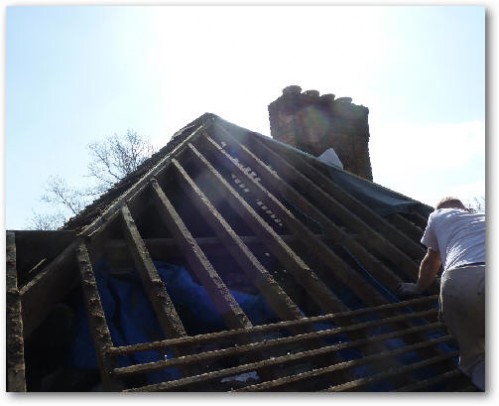 Progress is quite quick and the roof can be cleared in a couple of hours.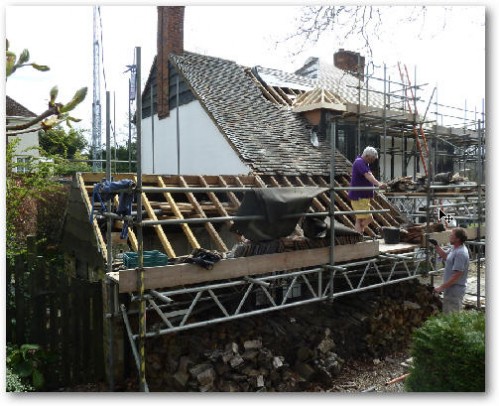 More of the roof is uncovered.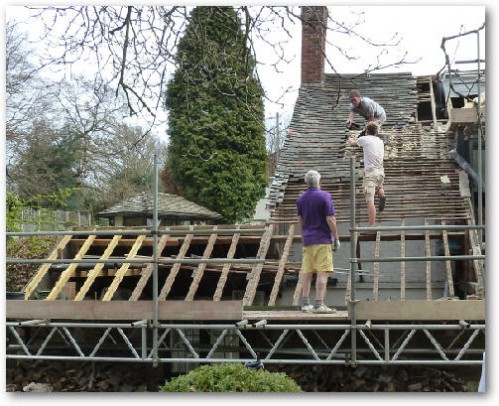 Tiles are thrown down hand to hand to be piled up on the scaffolding ready to be taken away.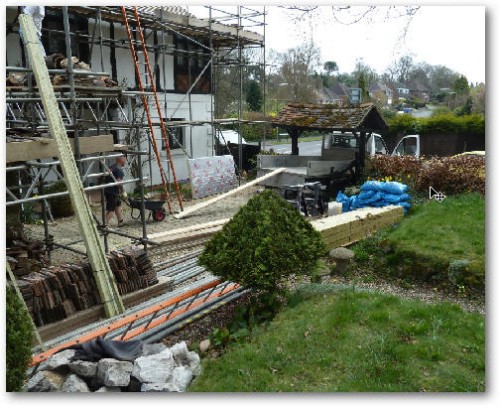 Everywhere starts getting very cluttered!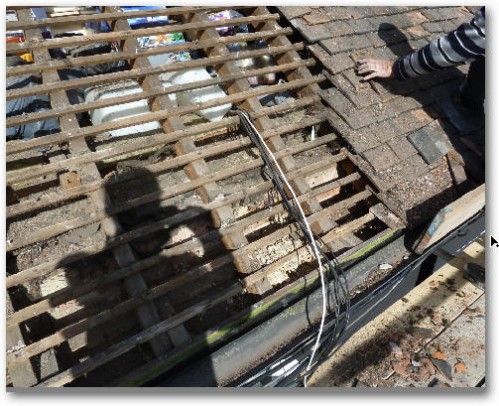 I had to move my satellite dish cables so they came into the house through holes in the soffit panel rather than through the tiles.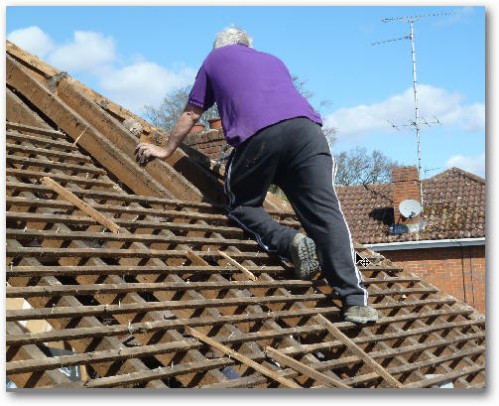 The rear roof being stripped.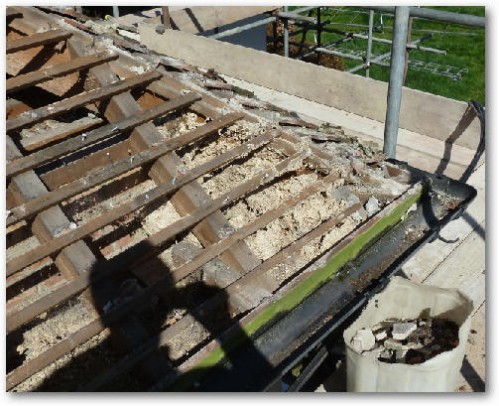 Yet more wasps nests in the eves.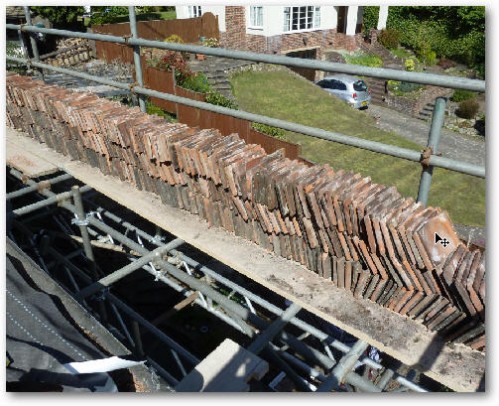 Lots and lots and lots of tiles ready to be disposed of.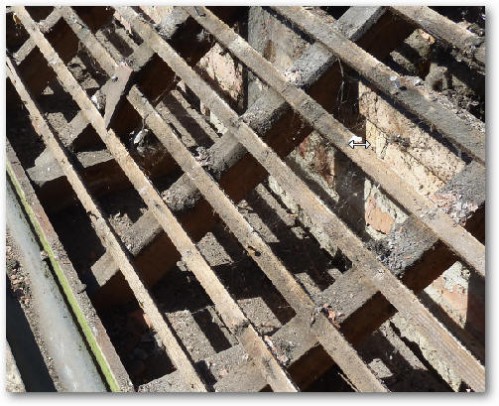 A close of the eves showing the inside wall of the cavity wall on the right supporting the rafters. The overhang to the outside wall is quite wide at around 10".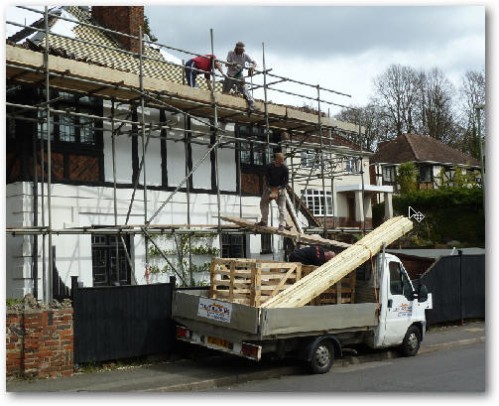 Removing the old tiles off the scaffold and loading them onto the lorry.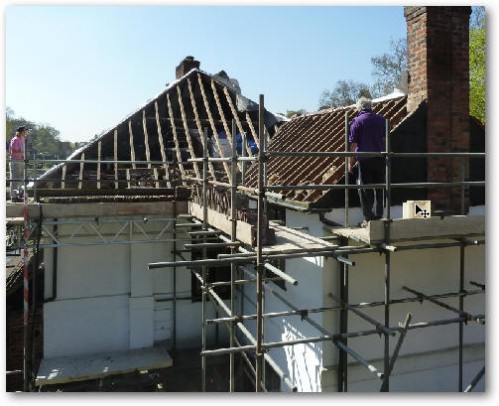 The back of the house stripped.