Building the access scaffold to the roof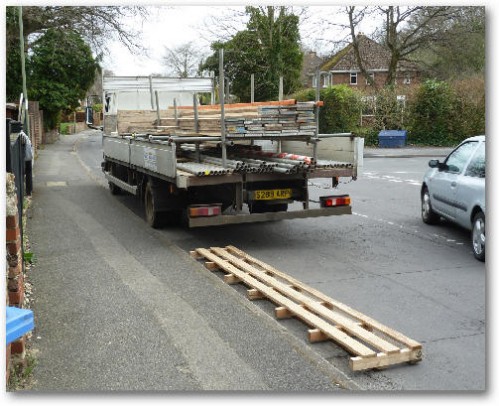 Before re-roofing the scaffolding needs to be built.
The first of many scaffolding bits and pieces being delivered.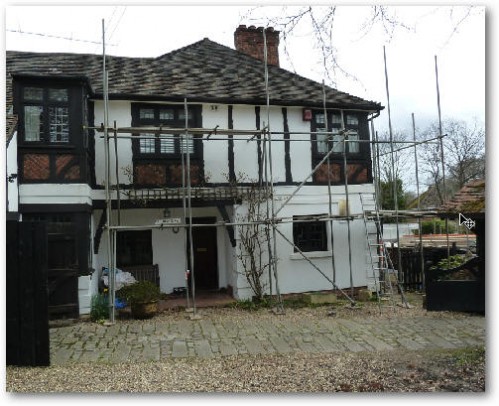 The scaffolding starts to go up at the front of the house.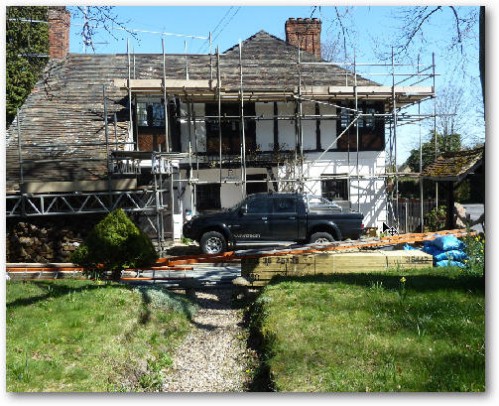 It's now up to the roof line with the front nearly finished.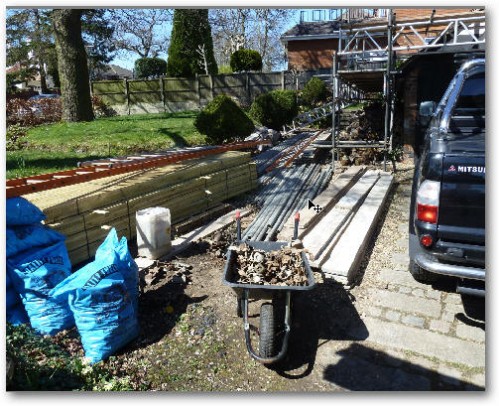 The new roof tile battens have been delivered by a crane-equipped lorry and the garden is full of scaffold poles, clamps, ladders and boards.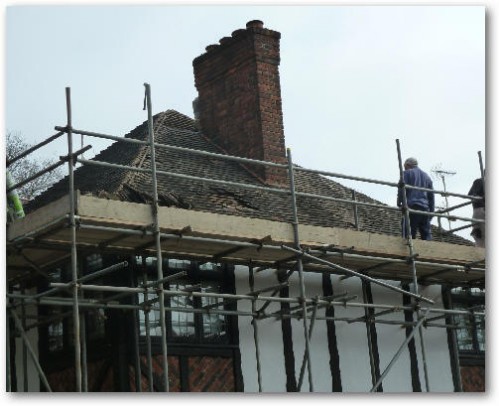 The scaffolding has now been expanded around the side of the house.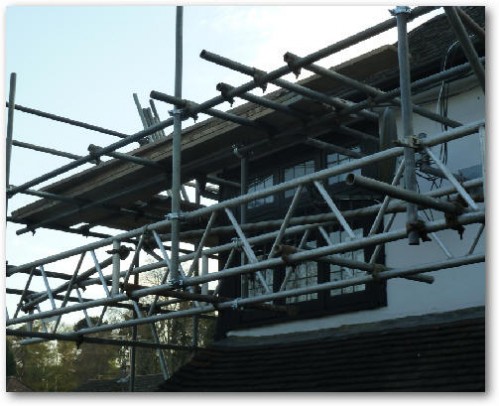 And now the back. This bit goes over the extension described in: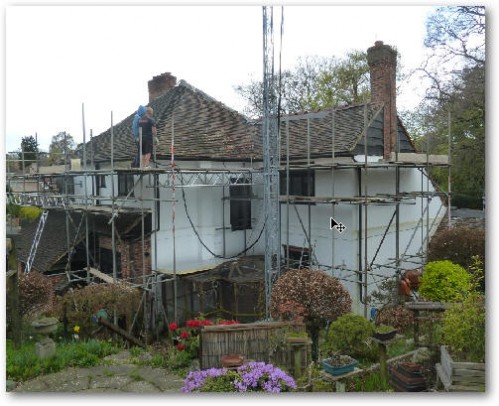 Eventually the scaffolding extends around the whole house after a week's work done while the roofers are at work on the front roof.
The tower in the front is nothing to do with the scaffold - but what is it?