Re-roofing a detached house - a detailed photographic record

We have been thinking about re-roofing our house for many years but have never gone ahead due to procrastination. The reason for the need to retile is that the house was originally built in 1932 and I've spent the last twenty-five years replacing deteriorated tiles. However the poor quality of the roof was making this procedure difficult to sustain as for every tile I replaced I broke four more crawling on the roof! Also, the roof had no felt so the attic was full of debris making it difficult for using it for storing - and let's not forget the occasional water leaks!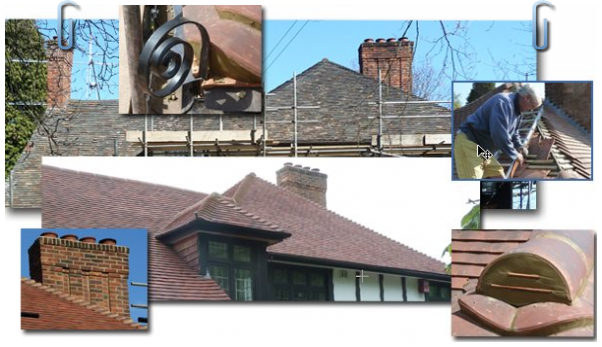 This web site provides a detailed photographic record of what was involved in re-roofing our house along the lines of a previous web site:
www.myhouseextension.com
which I undertook myself. However, re-roofing is a big job so I brought in the professionals!